Iran – Spain 0:1 (0:0)
The Roles are Clear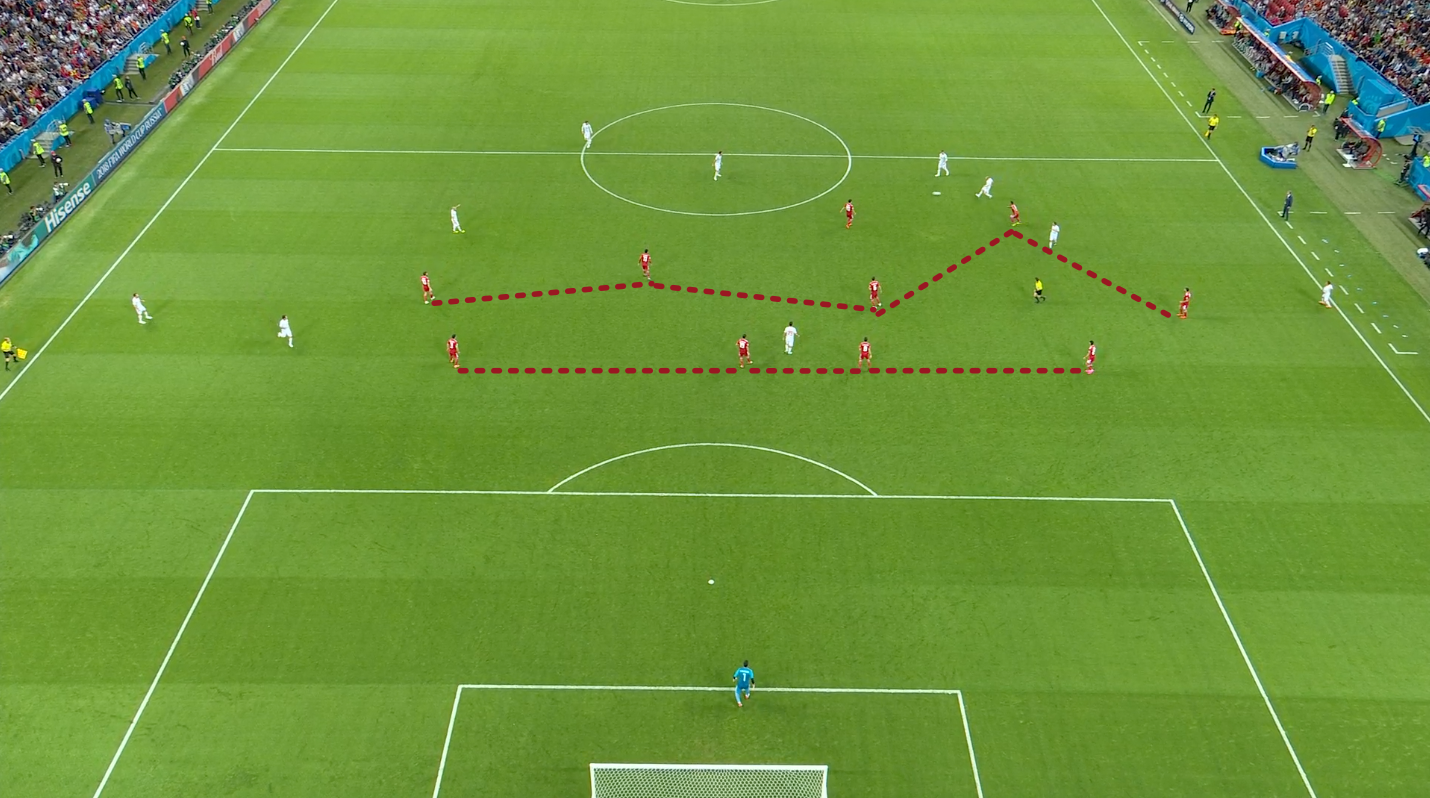 That Spain will have the ball was clear. It was also clear that Iran would be defensive with everything they had. They built a flexible 4:5:1, in which the three central midfielders acted quite man-oriented against Iniesta and co. and when necessary strengthened the central defense. As usual, Spain tried to score goals over countless passes and a lot of patience (what else do you want to do?). They dominated especially the half-spaces (especially Iniesta) and tried out of these to combine over the center or to initiate the next shift via a simple wing pass. After losing the ball enough Spaniards were able to recapture the ball immediately. Spain dominated.
At the beginning still with slight problems on the wing. The ball is in the half space and the wing is and remains double occupied. As indicated, Silva can or must move in.
Spain is in possession of ball for short horizontal passes to each other. What is reminiscent of handball, on the one hand, ensures safe ball circulations and, on the other hand, permanent new tasks for the Iranian defenders. But not only horizontal distances are crucial, but also the vertical distances to the next row, which should be outplayed. If the distance here is also rather short (as in Iniesta in the video) Iranians are forced to run and though can be overplayed. (Note: The brutal offensive variant here would be a forward of Pique in Iniestas position. This would bring a player more in front of the ball and thus more options and prevent the need for a shot – but also provides less rest defense – you can't have it both…)
The fact that Spain could not work out more chances in the first round was partly due to too few players in front of the ball (especially in the striking centre) and partly to self-sacrificing Iranians.
Costa opens Things up
Diego Costa (more or less) finally made sure that Spain did not have to take more risks.
After a corner, Iran is disordered and presses for a short time. Iniesta outplayed individually his opponents and finds an open field and enough options (Pique was still there after the corner) before. Diego Costa comes in a 1 vs 1 in the penalty area and the ball finds its way into the goal.
It's only Over when it's Over
No matter how dominant a team, no matter how clear a result, no matter how sure the feeling – each team gets their moment. And Iran's moment came. It was not just the canceled goal, but Taremi's 82nd-minute header that left Spain suffering and reminded every spectator and player that there were no easy games and no obvious wins at a World Cup.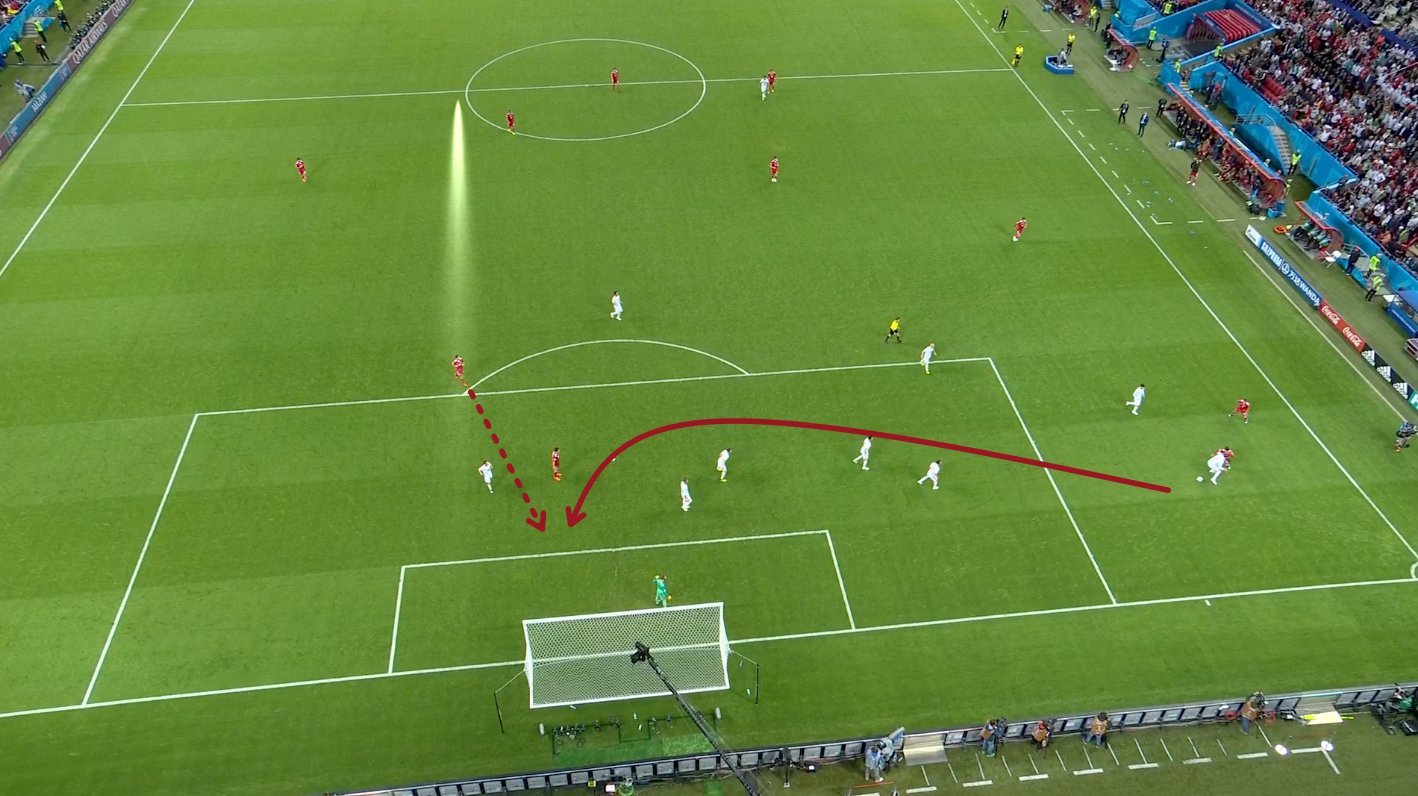 "WE ARE ALWAYS BELIEVING THAT THE FAVORITE MUST win CLEARLY. THIS WORLD cup SHOWS that no wins is a given. This is praise to the so called small nations that with passion and tactical finese MAXIMIZE their talents – Steven Turek after the game
An analysis by Steven Turek