Soccer coaches' seminar series with Peter Schreiner in Yiwu (China)
Meeting and dinner before the start of the seminar series from 4th to 10th of August 2017.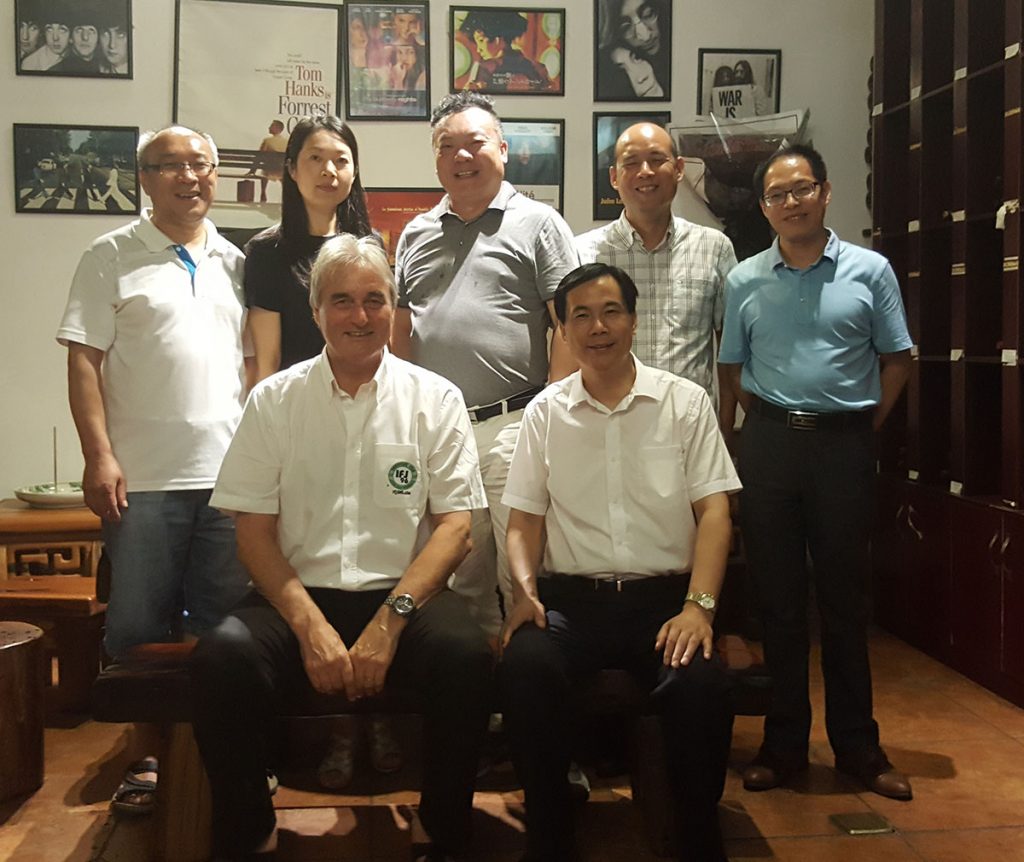 Peter Schreiner is running a soccer coaches' seminar in Yiwu (China, close to Shanghai) for 7 days. On 02. And 03. of August he saw the facilities of schools and one training session to have an imagine what's the level of the coaches, kids and equipment.
On August 04th 2017 there will be the great opening of the seminar with about 80 coaches coming from Yiwo schools and clubs. After this there will be theory and a field session.
First step: In one year the will be established an education system for Yiwu to develope soccer players at the age of 7 to 12 years old. Peter Schreiner is the manging director and will bring German Coaches to China.