Of the last three world champions now all have failed at the next World Cup in the group stage. We will try a short review of the (decisive) game against South Korea.
South Korea – Germany 2:0 (0:0)
South Korea's plan against Germans build up
South Korea tried at the core two things: Either press high or defend deeply (a common method at the World Cup, first perceived a few years ago as Real Madrid completely unnerved Guardiolas Bayern). Germany again tried to build up the game with the help of Toni Kroos. In this game he completes the buildup in the center of the back three line especially at the beginning. His qualities at the box have no effect there. Khedira is playing higher, which makes sense in counter-pressing (to stop counterattack earlier) but in possession is not the best option.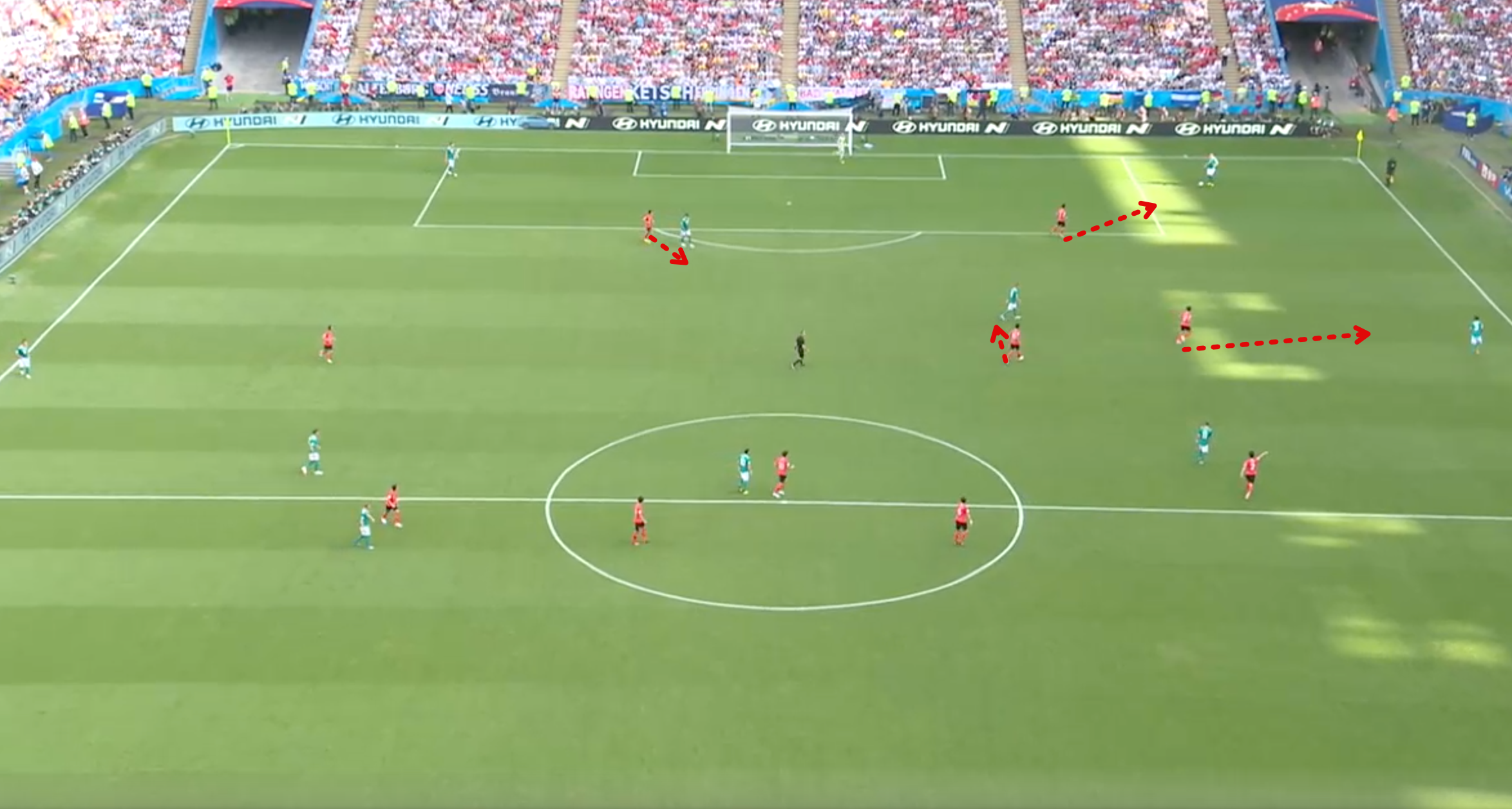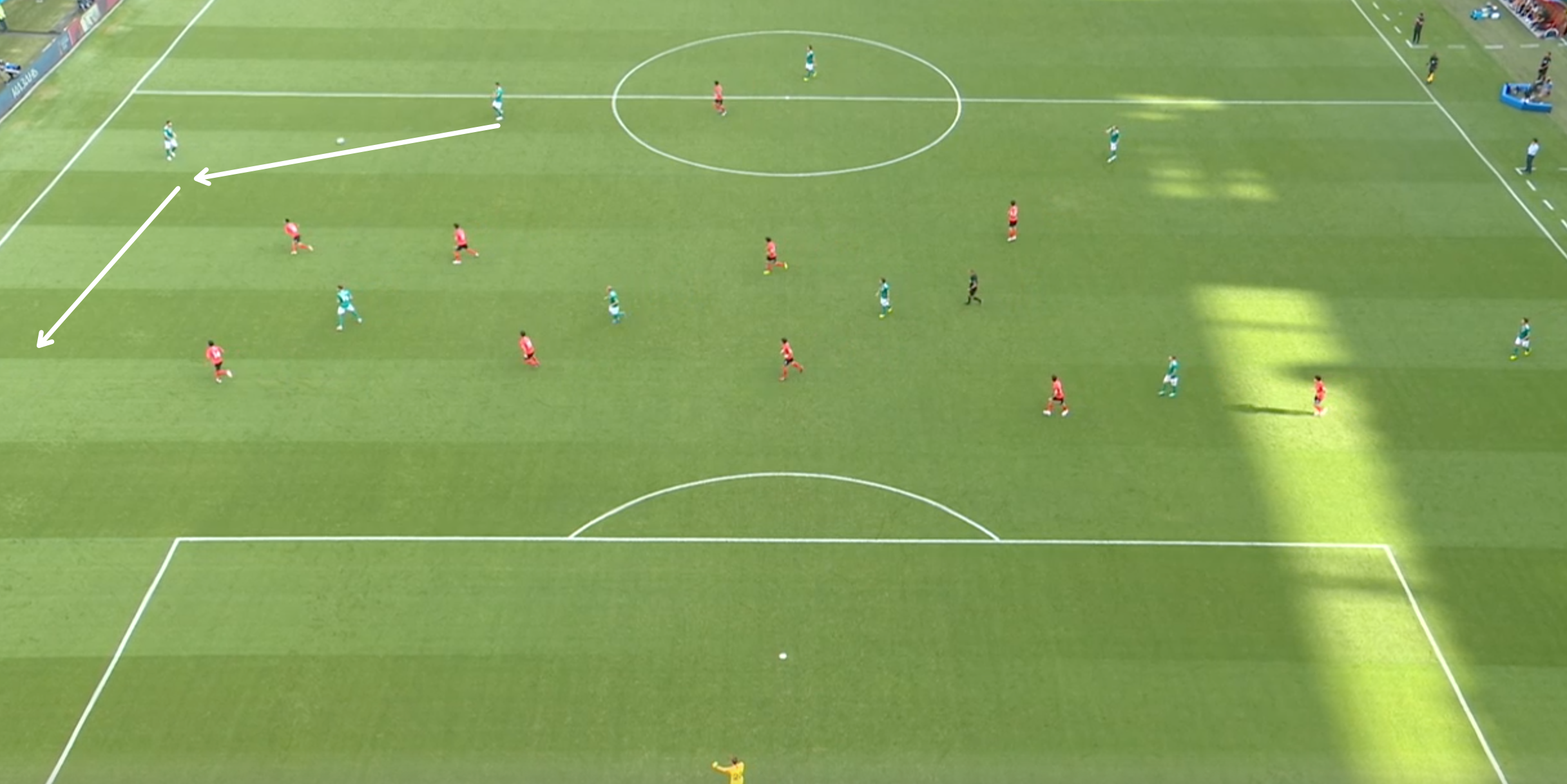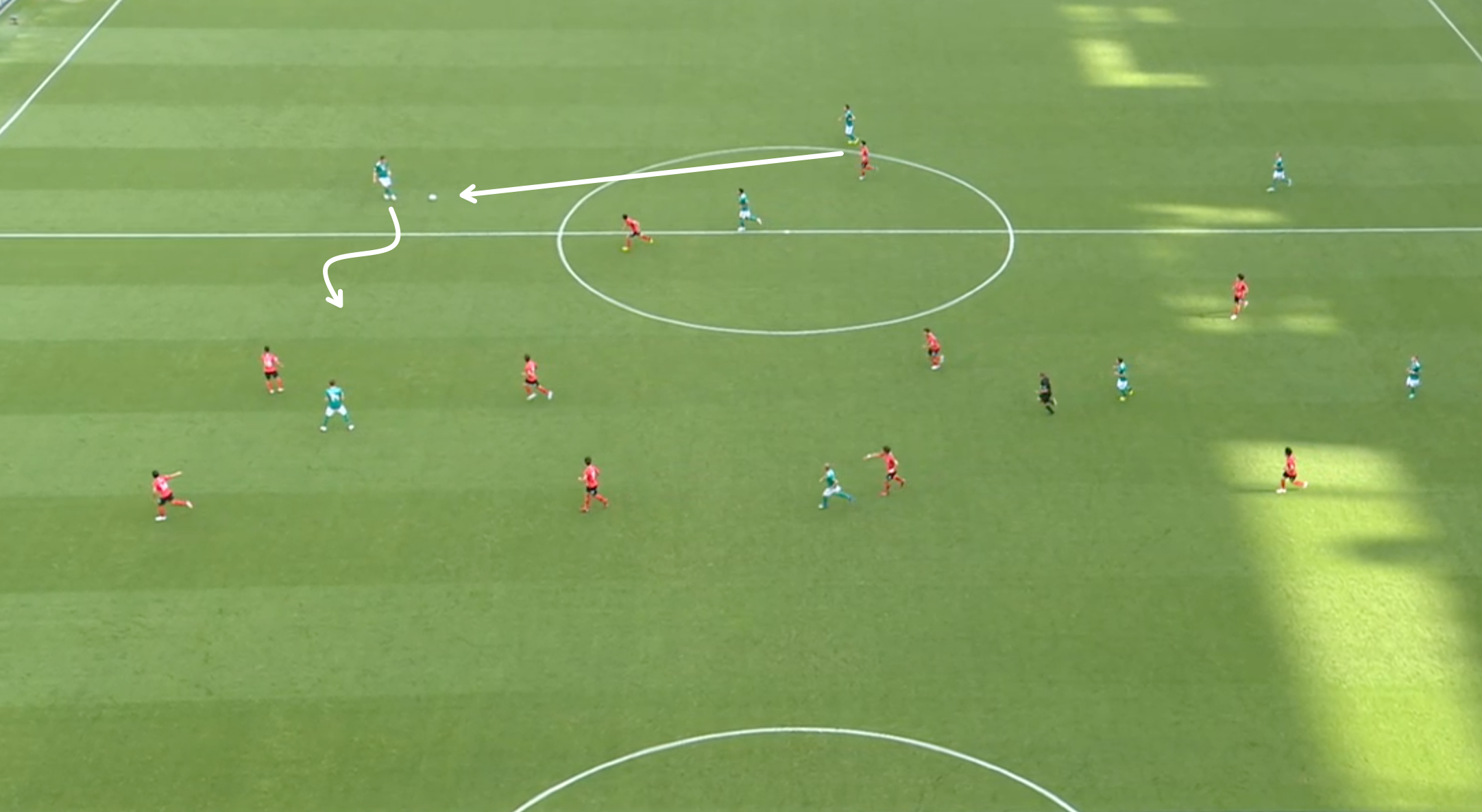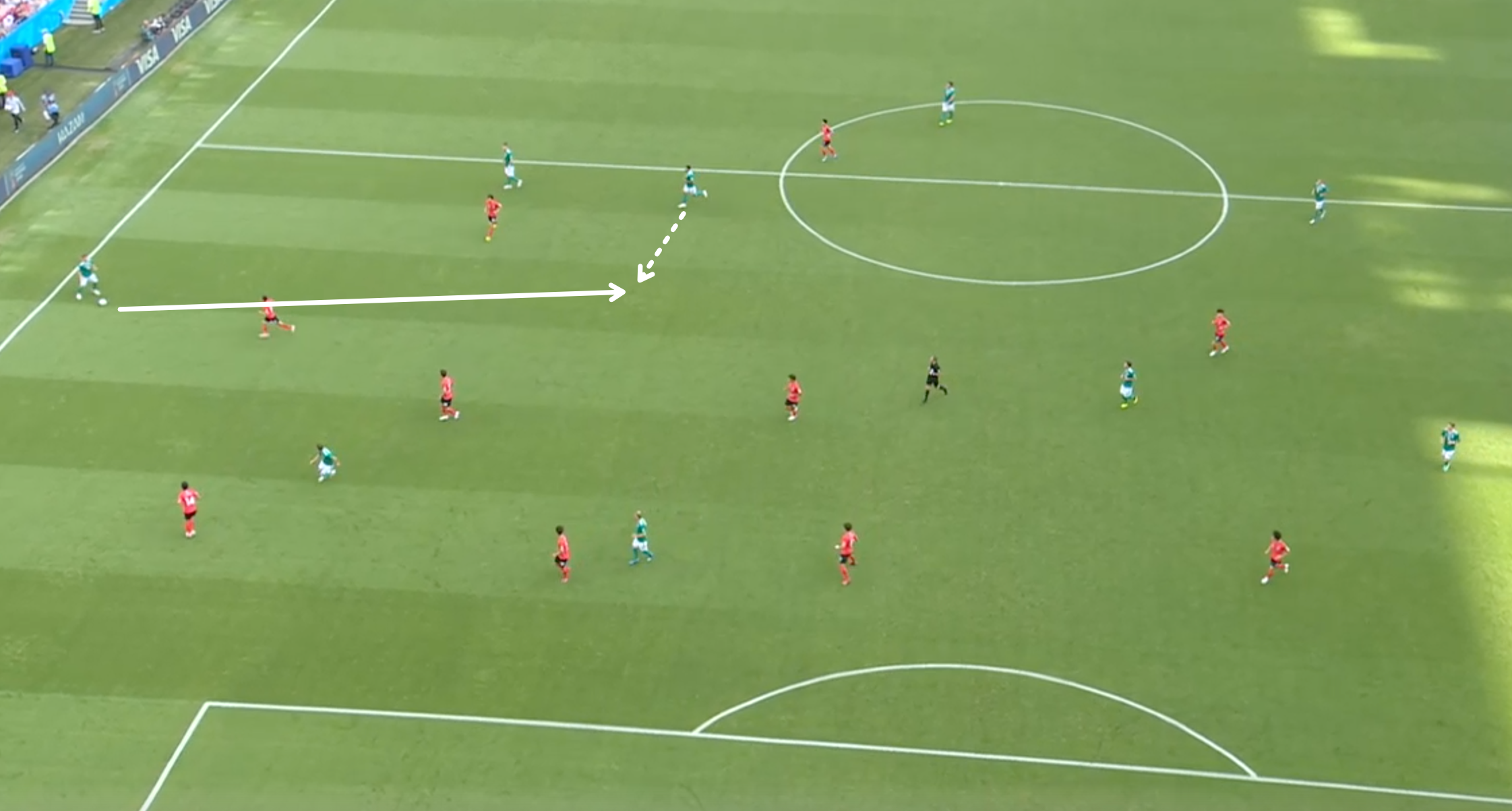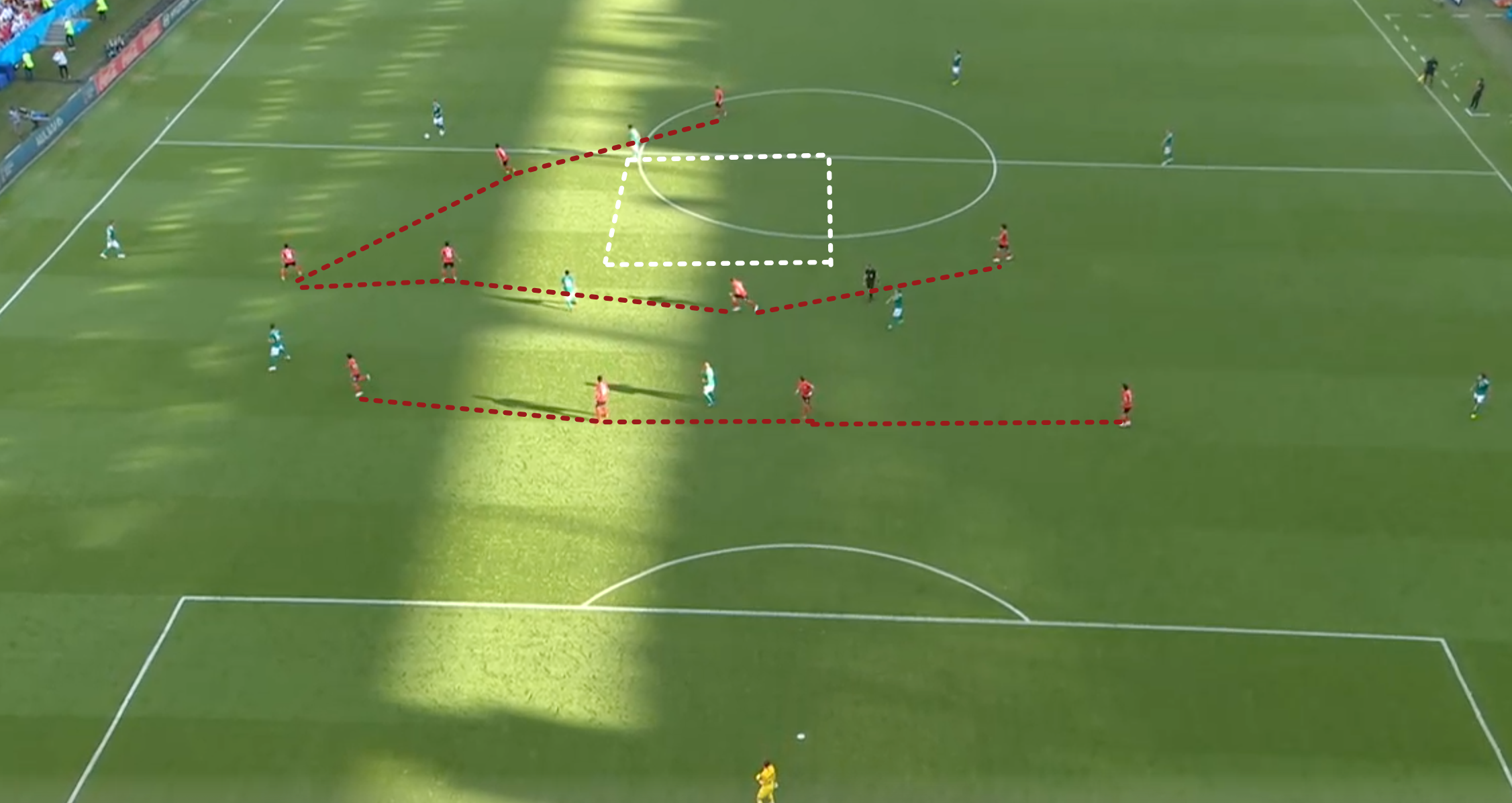 In the attack surprised the position of Werner, who was on the wing against Sweden, the best man on the field. If he moved to the wing, he could use his pace better to create opportunities. Finishers for these opportunities weren't in the field in the first half. In his role as a central point of attack against low-standing opponents, he still looks out of place.
Do or Die in the last Minutes
With the news from the match Sweden against Mexico Germany had to go increasingly more risk. The risk paid off numerous opportunities. Against a tired from the 70th minute acting South Korean team, the reigning World Champion played out numerous opportunities. Why none of them found their way into the goal remains unclear.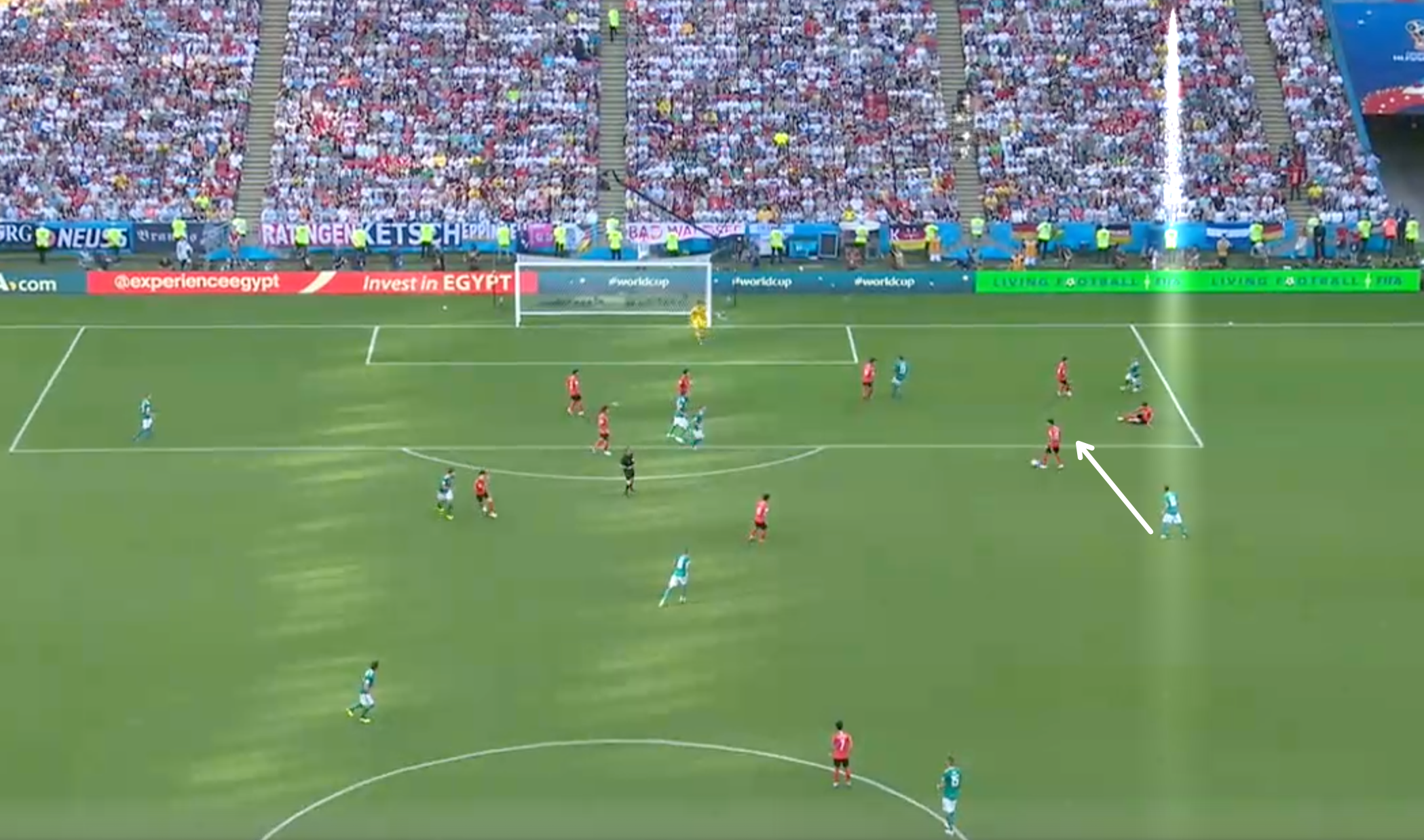 Korea escapes the pressure
In all problems of the German team to prevent counterattack, especially the Korean full-back have an excellent quality to free themselves with short dribbles from the pressure and so to break the counter-pressing.
Conclusion: In addition to all disappointing teams Germany is the first to miss the next round. Preventing counter-attacks kept causing problems throughout the tournament, and took momentum in good times. Why players on the other hand use scoring chances or just do not, is and remains probably the oldest unanswered question in football.
An analysis by Steven Turek