Poland – Senegal 1:2 (0:1)
Superstars are Lost
A little scary in the games thus far is the lack of substance in build up situations. Many players remain around the ball at the center-backs and enjoy a good ball possession statistics. Examples of possession sequences of the Poles and reasons why Lewandowski wasn't connected to the game: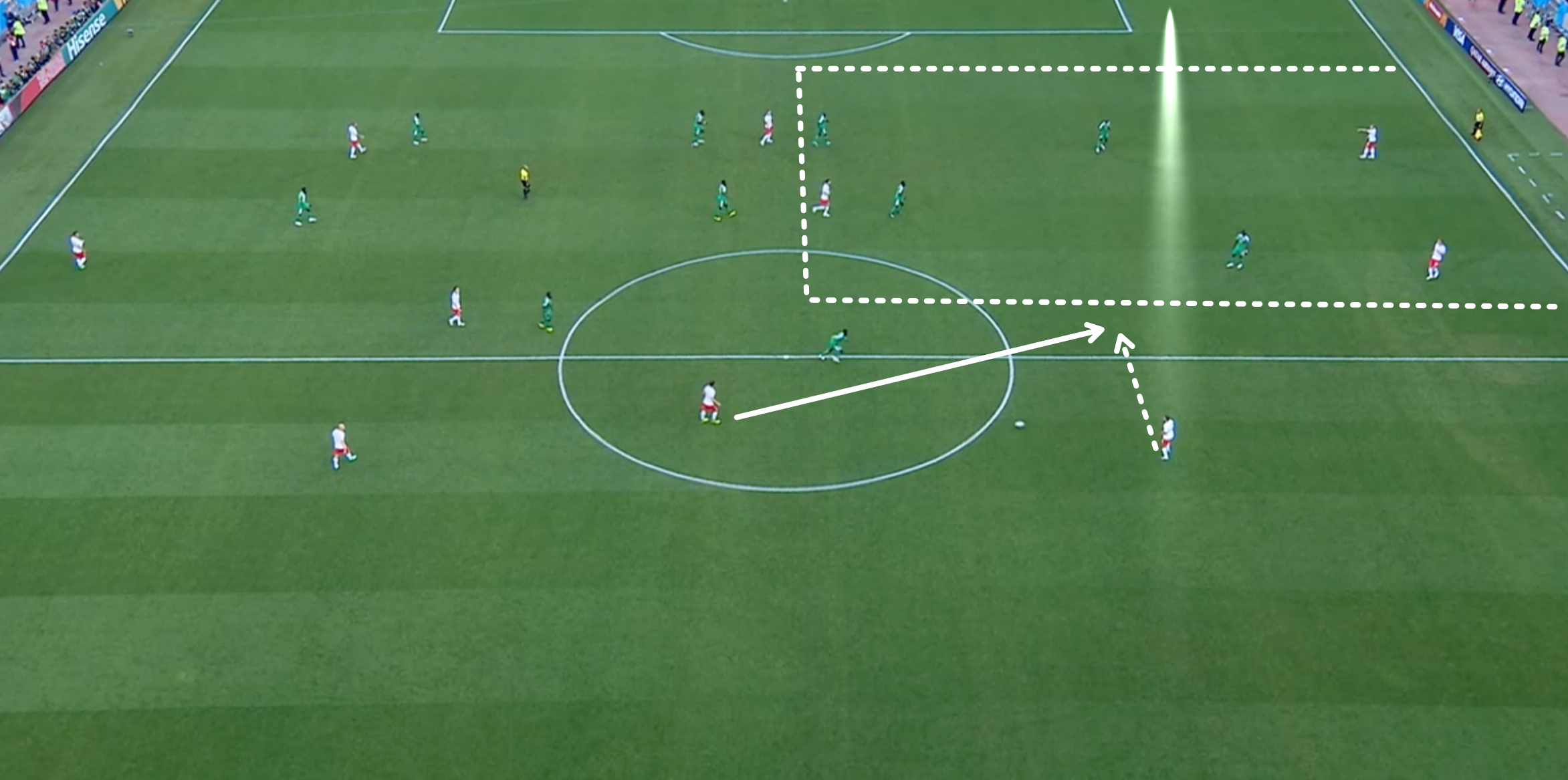 The fact that you "did not fall asleep at half time" (Quote by Oliver Kahn at halftime in German TV) was due to the 38th minute. Matching the game, the goal comes after a wild long ball and actual numerical superiority of the Poles by a deflected shot …
"IT SEEMS THAT MANY TEAMS FIRST INTEND is SAFETY, MISSING courage IN build ups, TO WIDE DISTANCES BETWEEN THE PLAYERS AND THE ASSOCIATED PROBLEMS IN creating chances lead to boring games and a lot of goals via set pieces" – STEVEN TUREK
Poland's Reconstruction
At the beginning of the second half, Poland switched to a 3:5:2. An idea that actually fits very well. First, the attacking center against the two central defenders (Sane and Koulibaly) is strengthened and on the other side preventing counterattacks  against Mane is easier with a back three than with two central defenders plus help. Several scenes in the box and shots for Poland were the result.
Wild, Wild Football
Just in this phase falls the second goal of the Senegalese and completely took Polands momentum. A combination of a long ball, a blind back pass, a (at the right moment) waving in Niang and a goalie in no-man's-land makes for the decision.
An analysis by Steven Turek