Belgium showed some inconsistencies in the build up. But finally gets a clear result.
Belgium – Panama  3:0 (0:0)
Belgium with Problems in the Build Up
After an eventful opening minutes, there was a clear division of roles. Belgium has the ball – Panama gave them a 4:5:1 task that should remain unsolved until half-time. Belgium simply missed it simply to get more players behind the opposing midfield row while at the same playing ineffectively out of the back three. Too often, Witsel and De Bruyne came into the ball and sought out ball-contacts near the three center-backs. The lack of players in the depth seduced Panama to start their pressing and Belgium to long balls.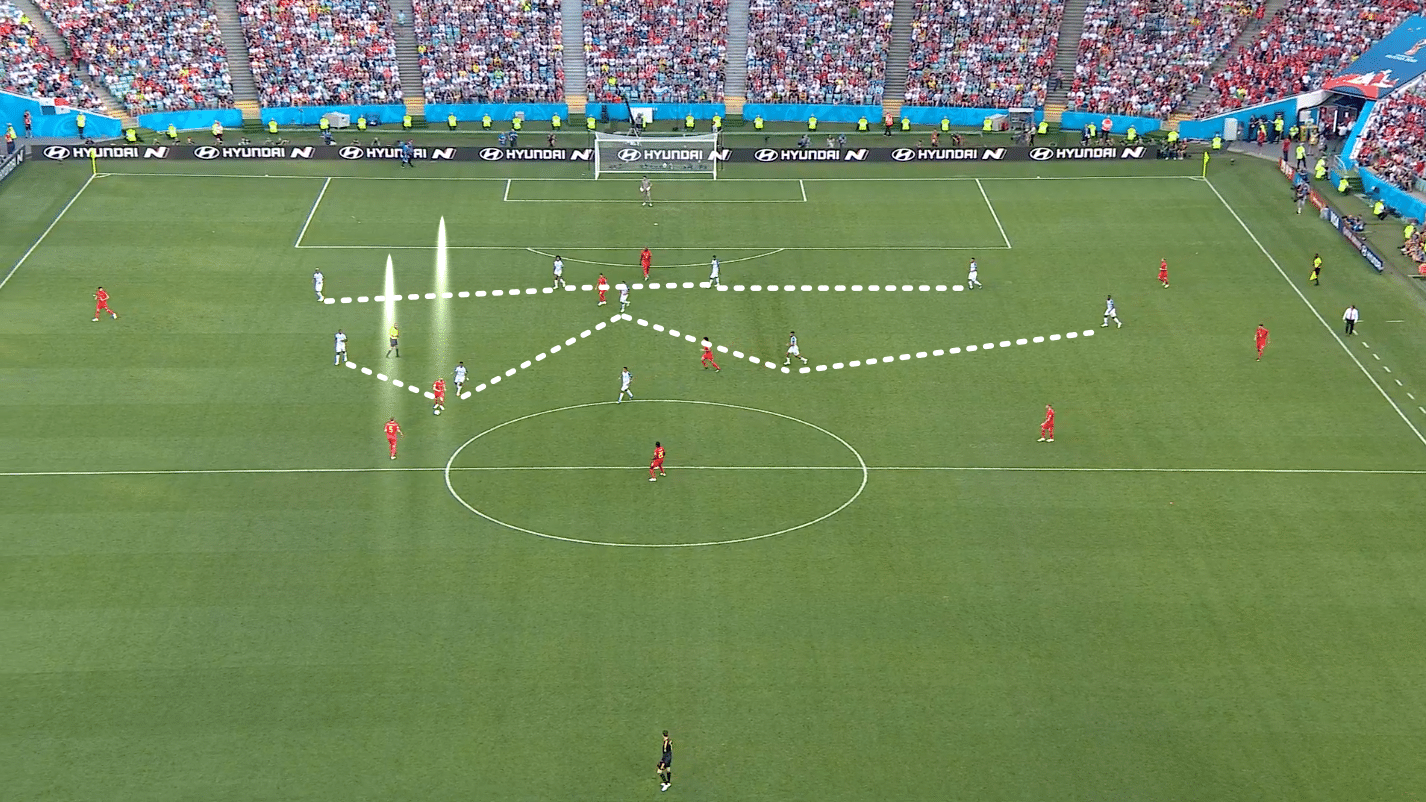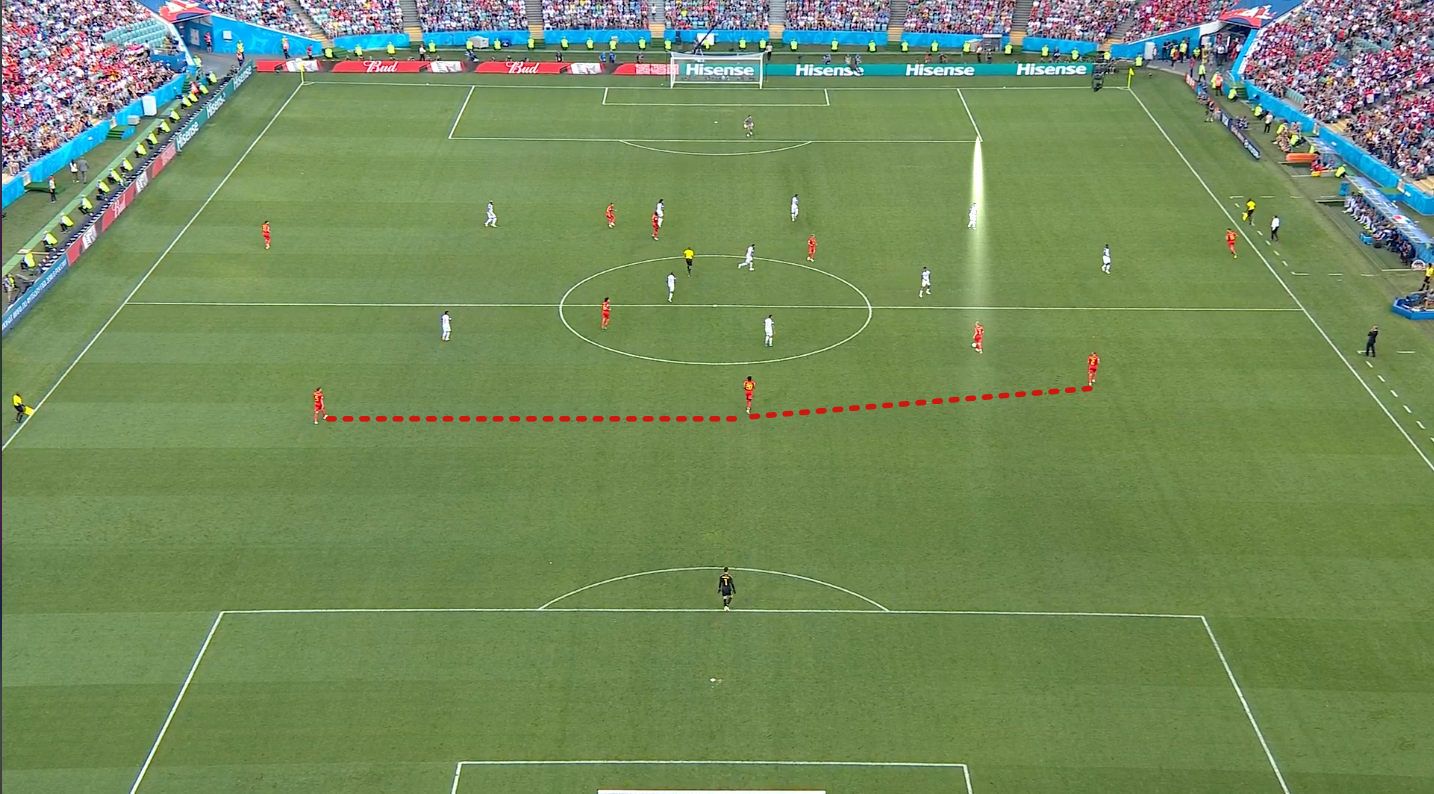 "Belgiums greatest attribute is clearly their counter attack. We will see how they have developed in possession" – Steven Turek before the World Cup
Mertens scores a great Goal
Who expected tension for the second half was quickly disappointed. A superb shot from Mertens decided the game after only a few minutes. The last hope for a big surprise was finally taken Lukaku, who provided in combination with De Bruyne for the 2-0.
Belgium's biggest weapon – counter attack – finally showed up in the 3:0, which also was finished by Lukaku.
Conclusion
After many teams, some of whom had extreme problems in their opening games, Belgium at least got a clear result. In possession of the ball, however, one notices the team still has potential in terms of dominance in possession (especially to the opposing penalty area).
An analysis by Steven Turek