Germany reveals serious weaknesses in the game against counter-attacks and gets beaten by passionate Mexicans.
Germany – Mexico 0:1 (0:1)
Germany loses control
Mexico was better in the first half – in many ways. In addition to tactical variability (switching between high pressing and low block defending), they also showed more consistency in most situations. While Mexico was in possession of the ball they consistently secured the rest of the field – which was Germanys biggest problem throughout the entire game.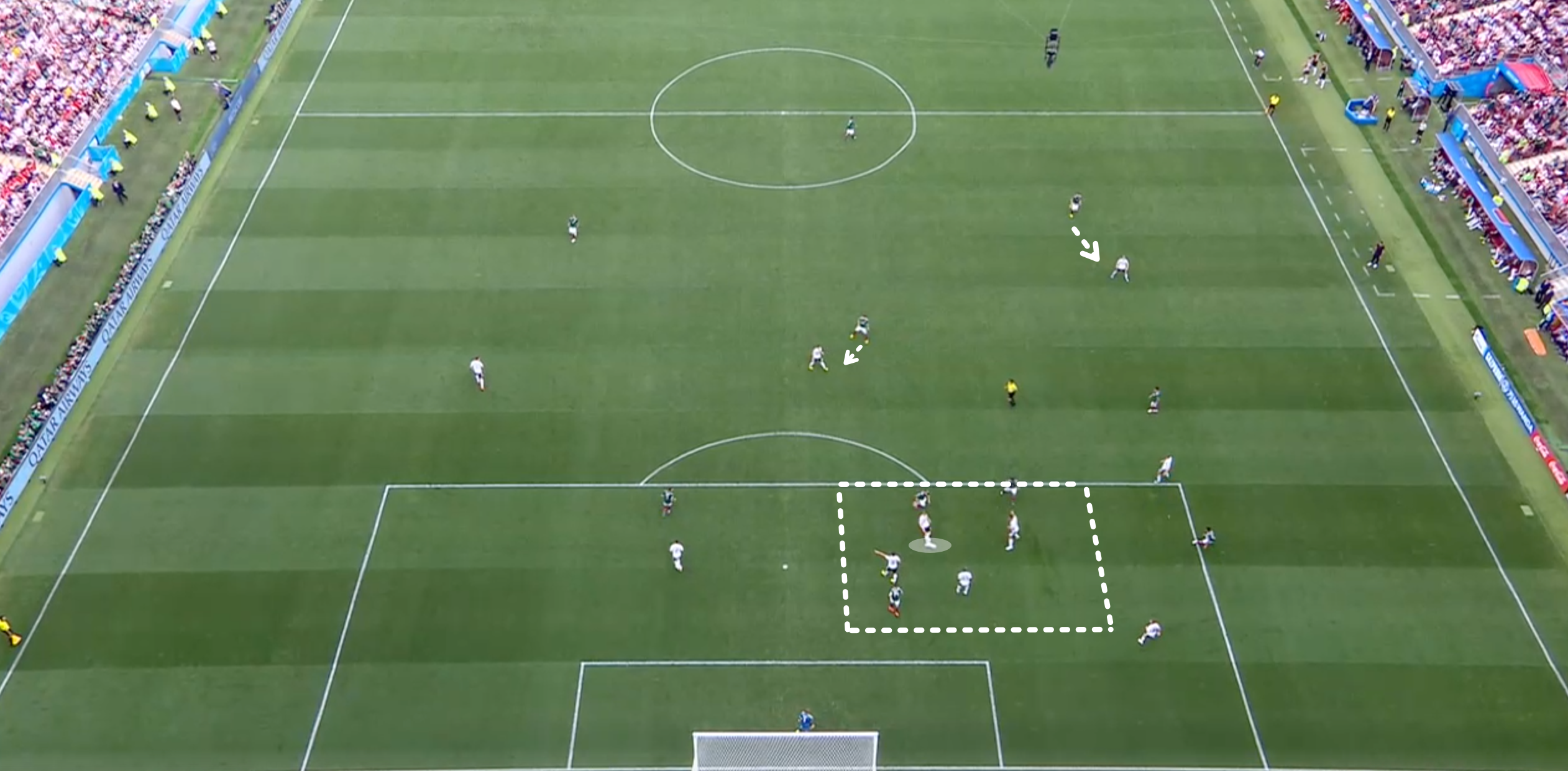 The 1:0 by Lozano comes exactly from this mechanism. Germany is in attack, but is not awake enough behind the ball and thus fails to effectively prevent the fast counterattack after losing the ball. Lack of individual quality and luck prevent the game from being decided at this time. What can cause such a phase, one noticed then just before the break when the momentum completely slipped the from the Germans and only the half-time whistle prevented worse.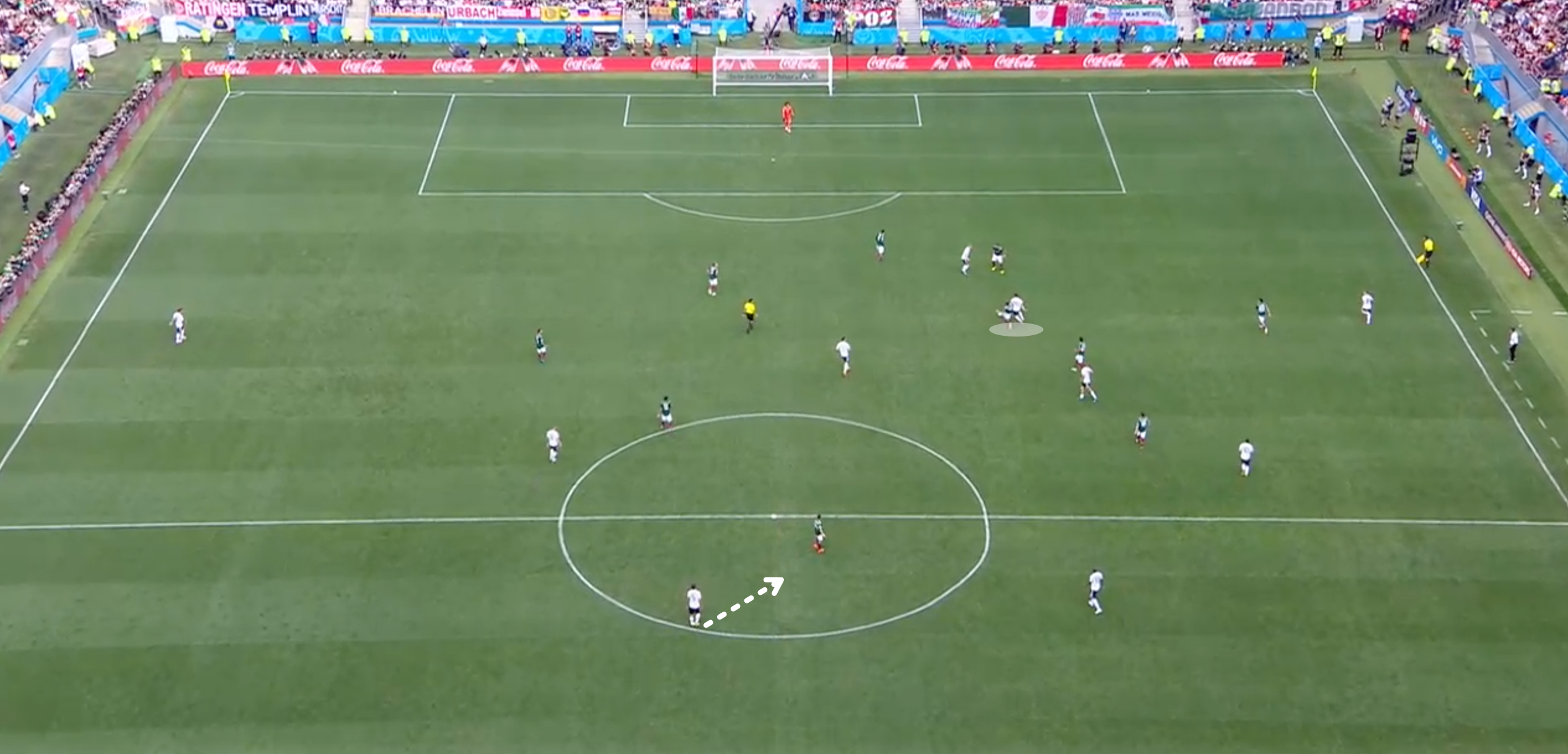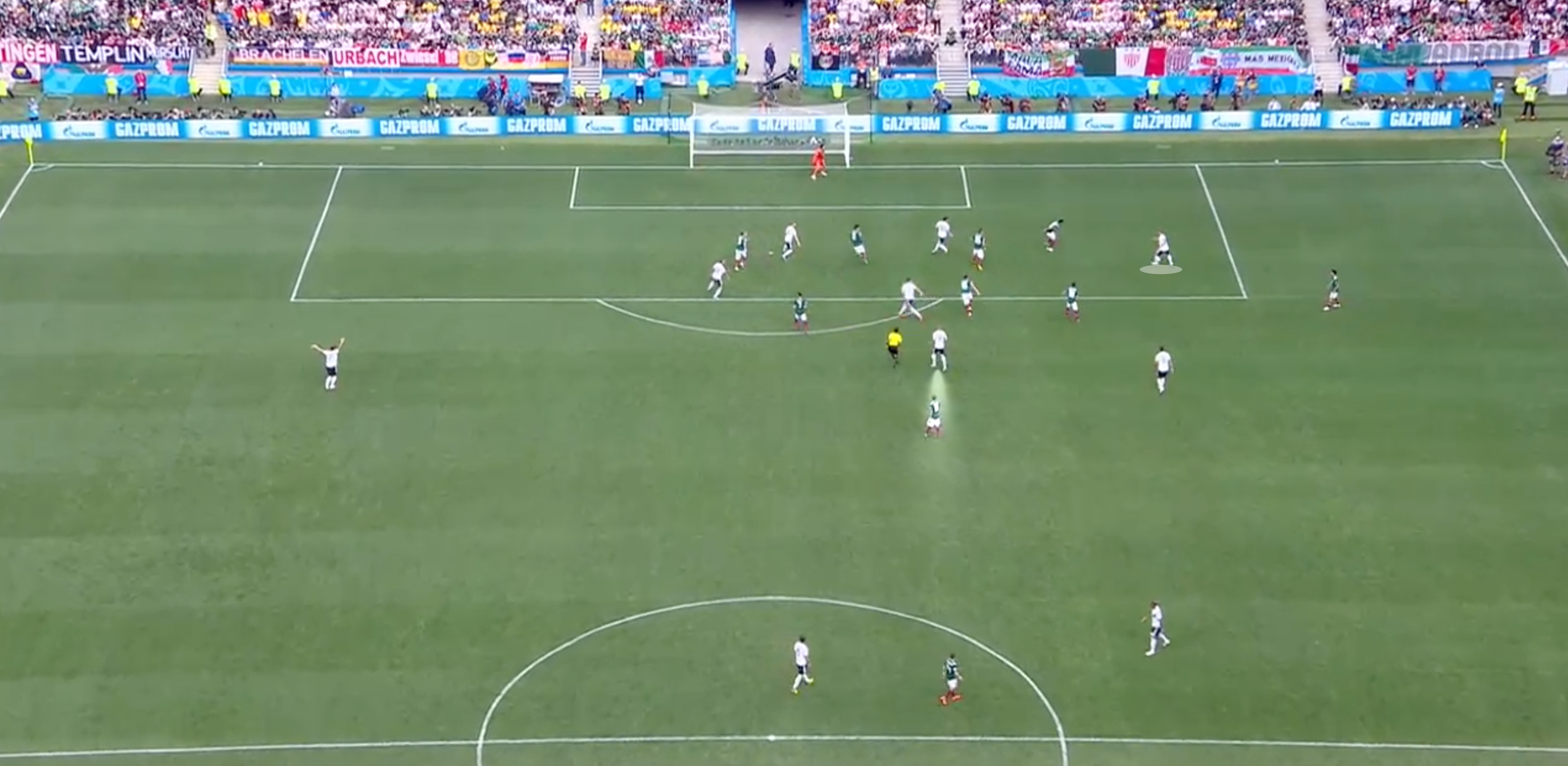 New Halftime – Same picture
While Germany came out of the locker with much more energy and commitment, they were less able to abandon their tactical problems. Partially crazy security against counterattack (see next scene) alternated with intense, but rather haphazard, attacks (long shot Kroos, numerous penalty area scenes).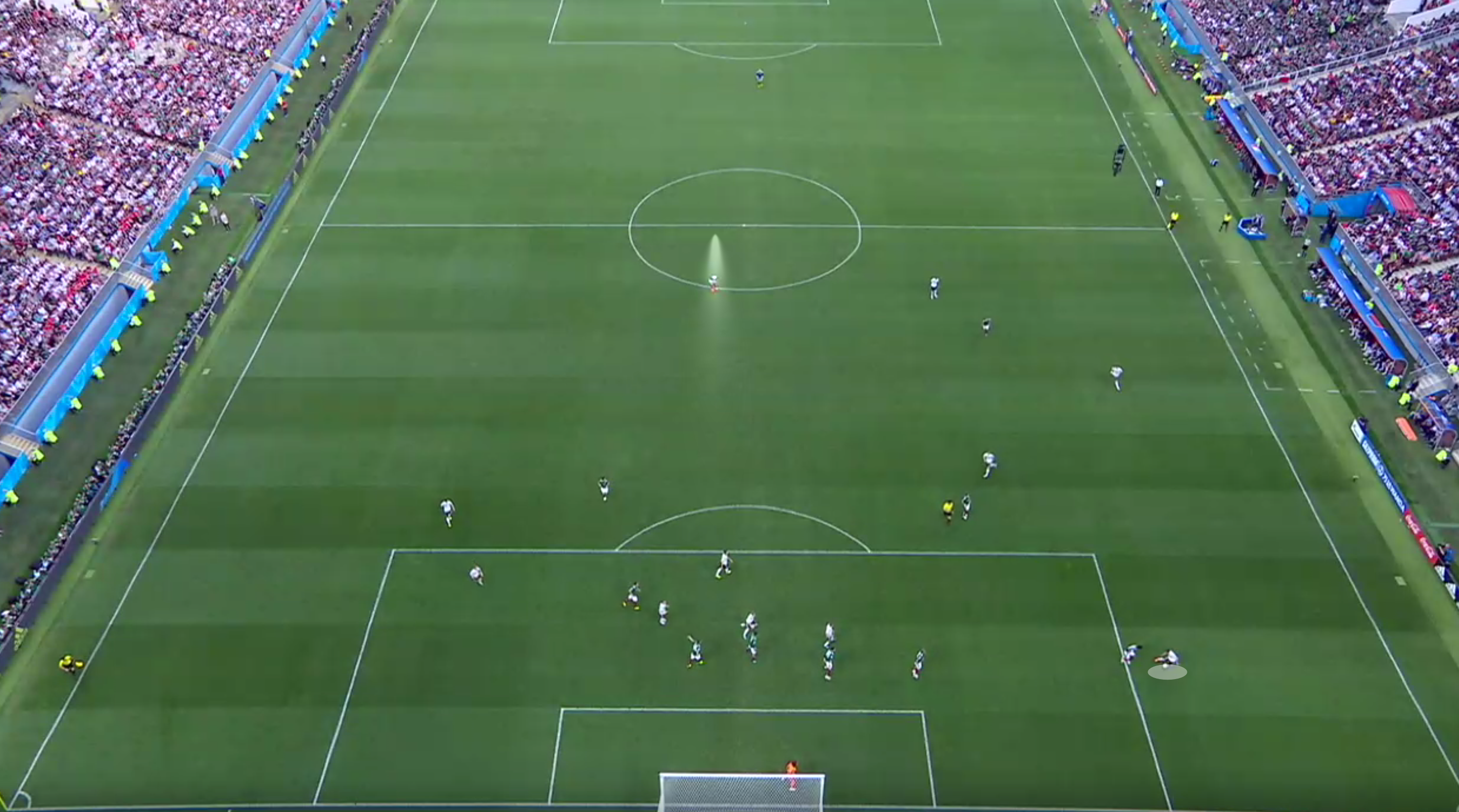 The final phase was typical of a game that is 1-0 at this time. Mexico defends the lead with all they got, while Germany attacks at times wild and with a lot of crosses and long shots. The resulting counterattack led only by luck and numerous fouls not for early decision.
"The biggest flaw Germany revealed was their lack of preventing counterattacks. Against teams with much more quality this will be a big problem " – STEVEN TUREK
An analysis by Jonas Stephan & Steven Turek