Argentinia – Croatia 0:0 (0:3)
Messi gets no touches
In the game planning as a coach, one asks the question of what is the biggest threat and tries to eliminate them. Playing against Argentina, the question is answered quickly: Messi. Now there are two options. Either you take him out of the game when he gets the ball (tends to be impossible) or prevents the ball from ending up with him. Croatia opted for the latter. While the 3er chain of Argentina was always bravely pressed by Mandzukic, Rakitic and Modric, Brozovic secured behind man-oriented against Messi. During a brief shift either Rakitic or Modric fell back into the midfield to track 'LaPulga'.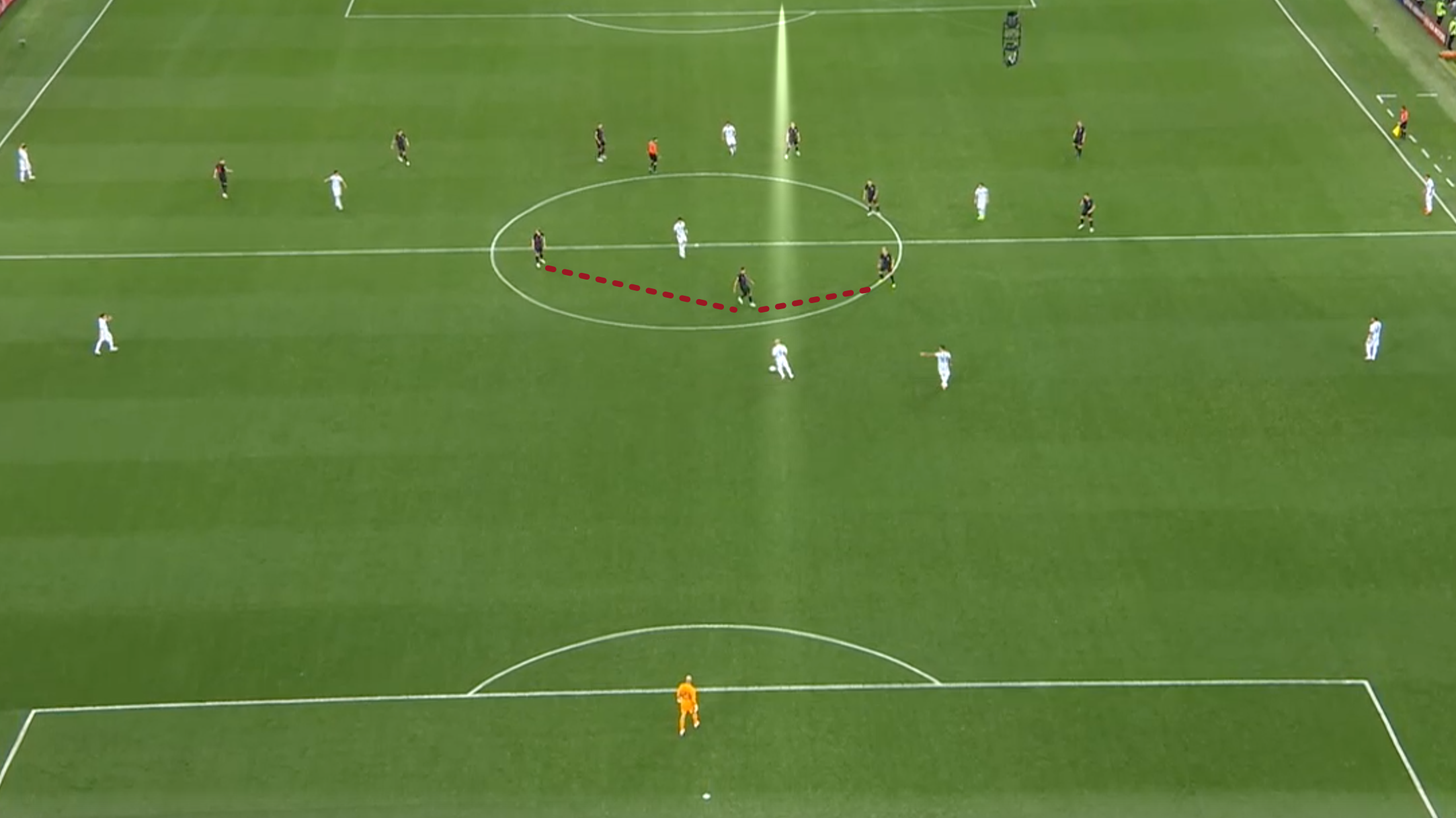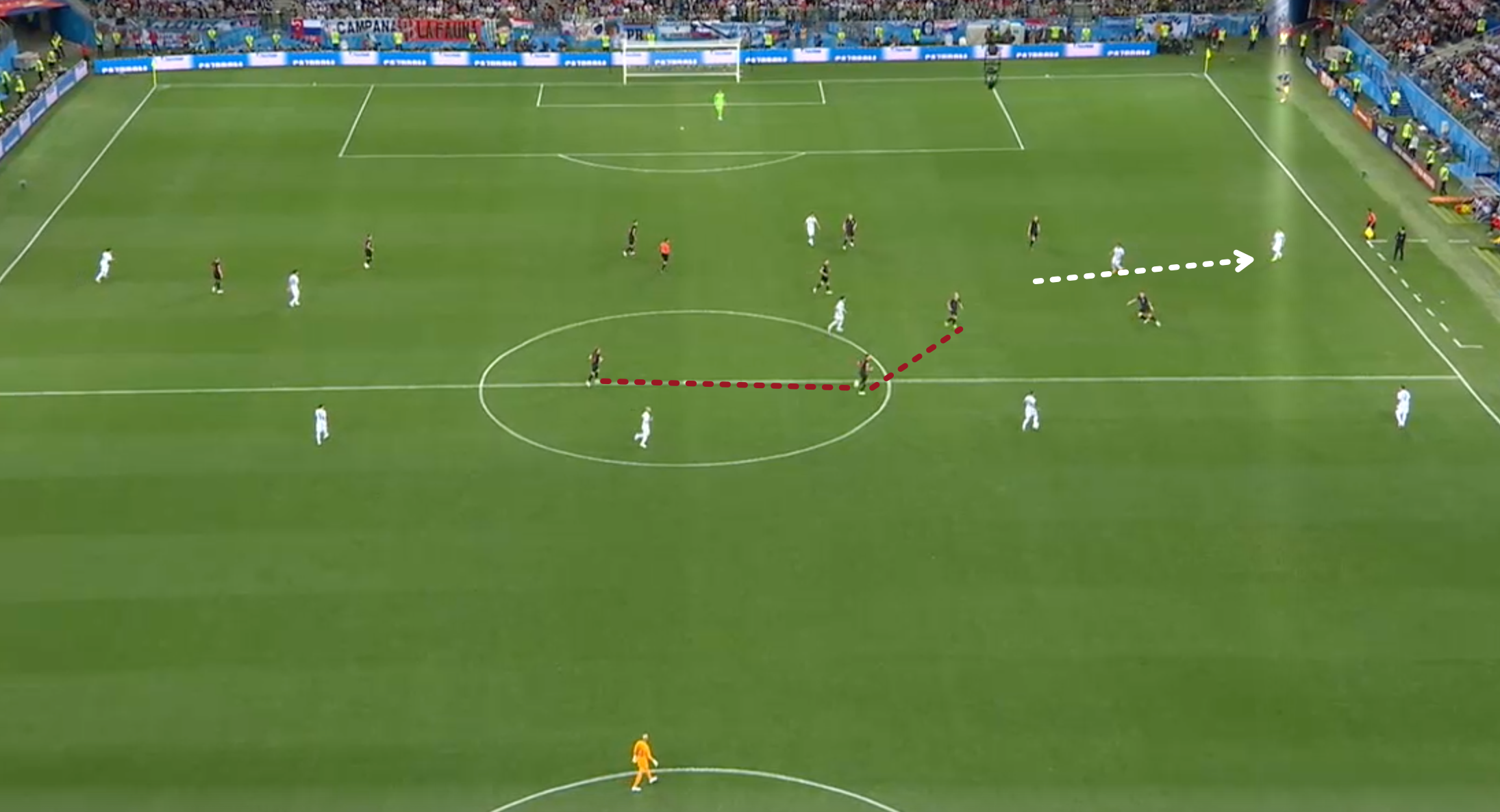 Messi is always in focus, passes to him are blocked or marked directly.
Even when pressing, Rakitic orientates himself on Messi and prevents passes into the depths. When the ball relocates, he sinks back and looks for his club colleague.
Speaking of man orientation, Luka Modric also found himself directly covered. Mascherano was situationally there to control the agile midfielder of Real Madrid. What Argentina probably did not expect was the significantly higher role of Modric, who was primarily near to Mandzukic (position 10) and not like in his club was involved in the build up. Thus, the man coverage did not support an Argentine attacking-press, but provided the opposite.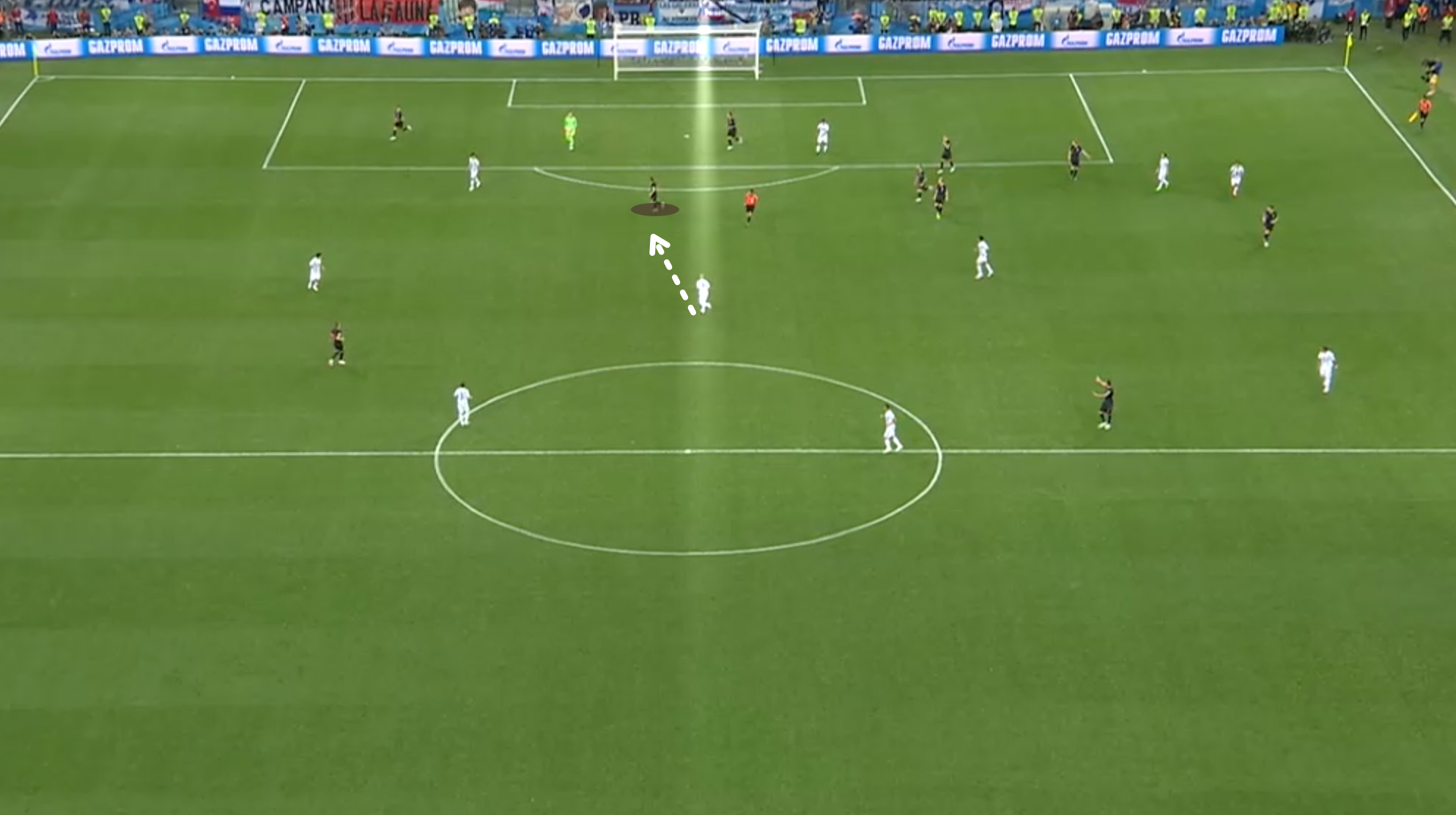 All this led to more dominance for Croatia from the 20th minutes with more possession, situativ higher pressing and penalty area scenes. Unfortunately, many fouls prevented an orderly game until half-time.
Personal Error breaks Argentinas Neck
Before the game of the second half could really unfold and changes with Higuain, Pavon and Dybala could work, a blatant goalkeeper error lead to the 1-0. Ante Rebic's goal was worth watching. A fierce game, with many fouls, Argentina could not regain control and in the closing stages of the game had to watch a superior goal by Modric, as well as the 3-0 of Rakitic.
An analysis by Steven Turek