Good orientation and communication are key factors in successful soccer.
Players must observe the movement of their teammates as well as their opponents. Especially in tight spaces, some players lose track and create a bad pass.
In this exercise, players will learn to play a creative passing combination, while also paying attention to other players who are crossing their path.
This does not only require precise passing abilities, but also a good spacial awareness and perception.
The principles applied in this drill can be used to train concentration, perception, and communication!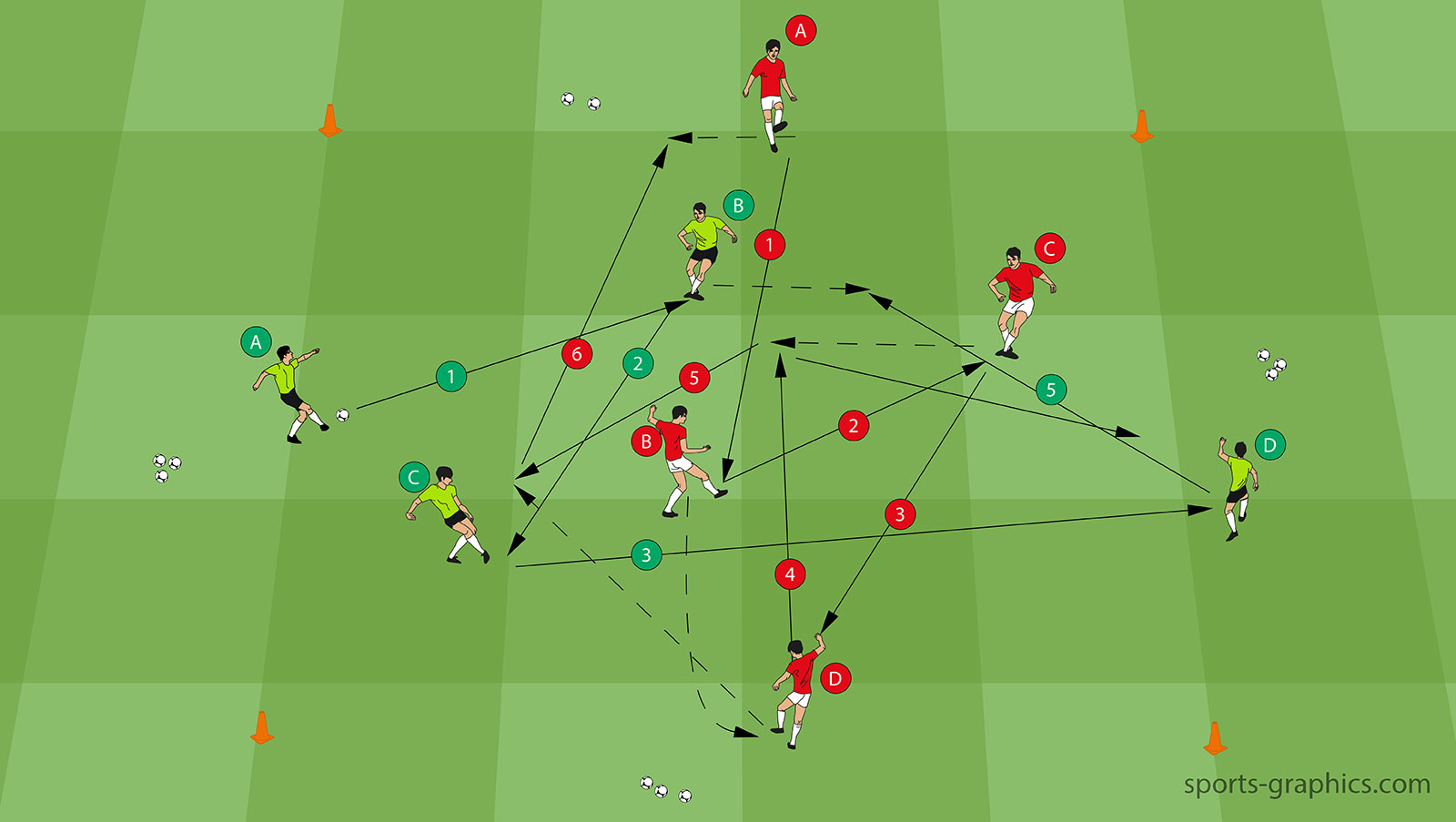 Organization / Set-up:
Square 15x15m/50x50ft
8 players in 2 groups (4 vests in red and green)
4 cones
Procedure:
The ball of each group changes constantly from one side to the other crossing the other group.
The starting player A passes the ball to the distant player B.
B drops the ball on C.
C passes to the target player D on the other side and runs to a free space.
D passes to C and changes position with B.
C passes into the run of D.
D passes the starting player A.
Coaching points:
The players should play one touch, if possible. If the situation requires, two contacts are allowed.
Creative passes and running into free spaces are required.
The players outside and in the middle constantly change their position.
Variation: Change the number of players and adjust the field size