CoachCenter eBooks
The Institute for Youth Soccer Germany started translating eBooks from German Top-Authors. Here is the first eBook available in the CoachCenter: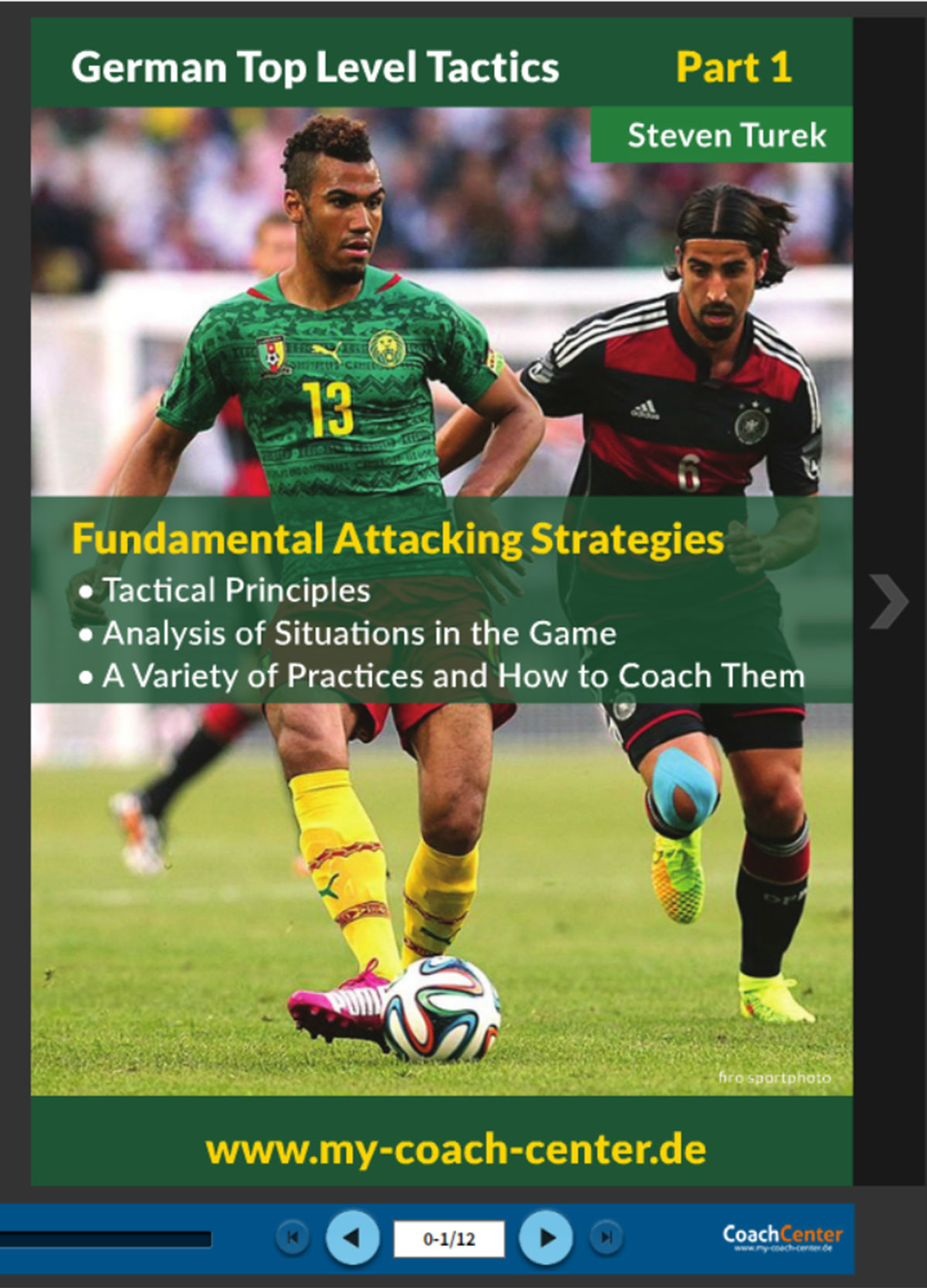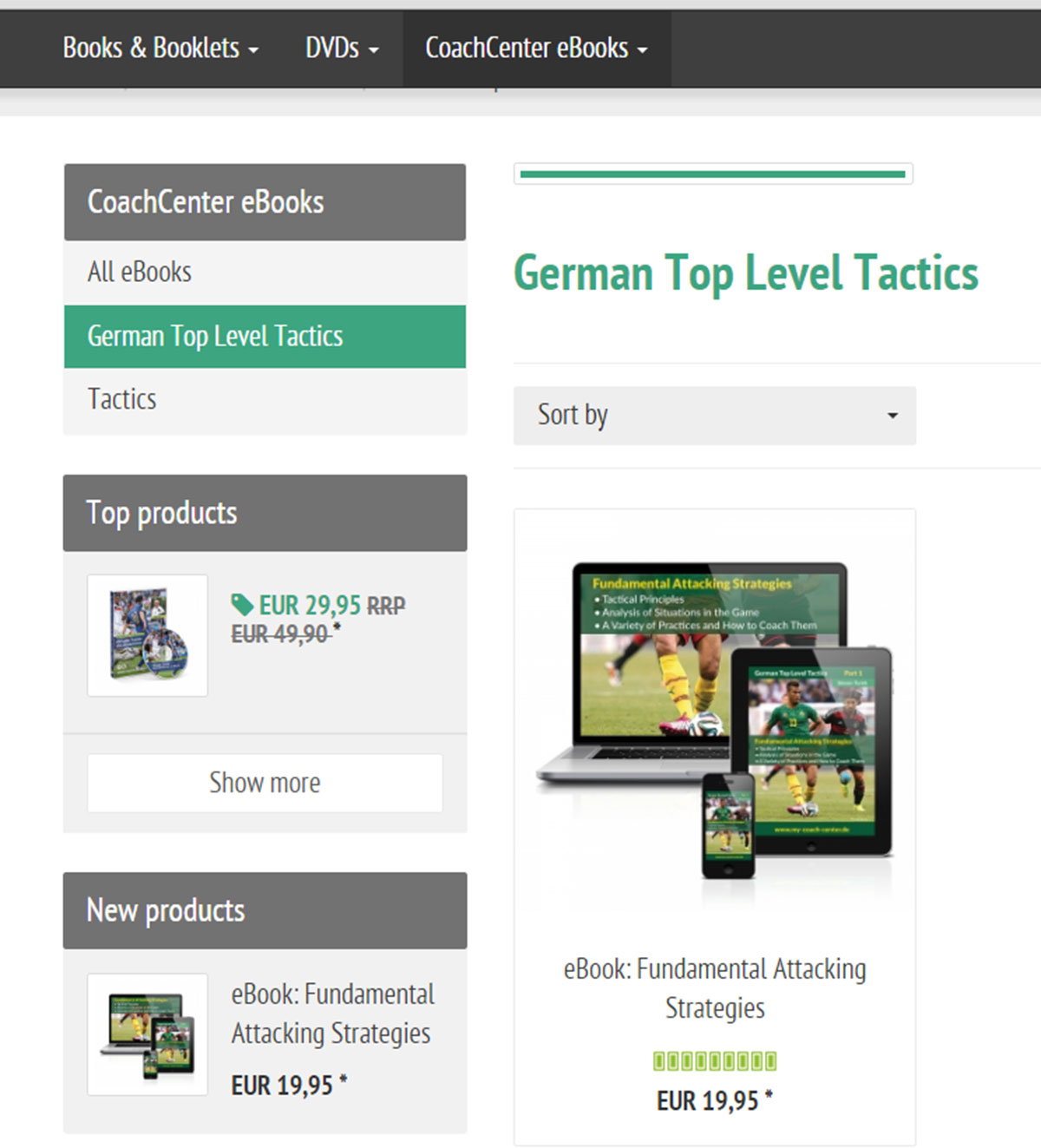 Price: 14,95 €
Pages: 63
Author: Steven Turek (German tactics expert) with help and prologue by Ralf Peter (DFB coach)
Edited by: Peter Schreiner
Translated by: Tjorben Becker
Editor: Institute of Youth soccer, Essen – Germany (www.soccer-coaches.com)
Description:
The first part of the new ebook series "German Top Level Tactics" by Steven Turek and Ralf Peters deals with specific attacking strategies to improve the tactical knowledge of your team. It gives detailed information on how to efficiently open and use space against deeply defending opponents and provides concrete solutions for the build-up.
Based on the presented solutions, training exercises from simple to complex will be explained with specific emphasize on the right coaching.
This literature is recommended for all coaches who want to develop a deeper understanding on the own attacking philosophy and serves as ideal source to acquire soccer-specific expertise.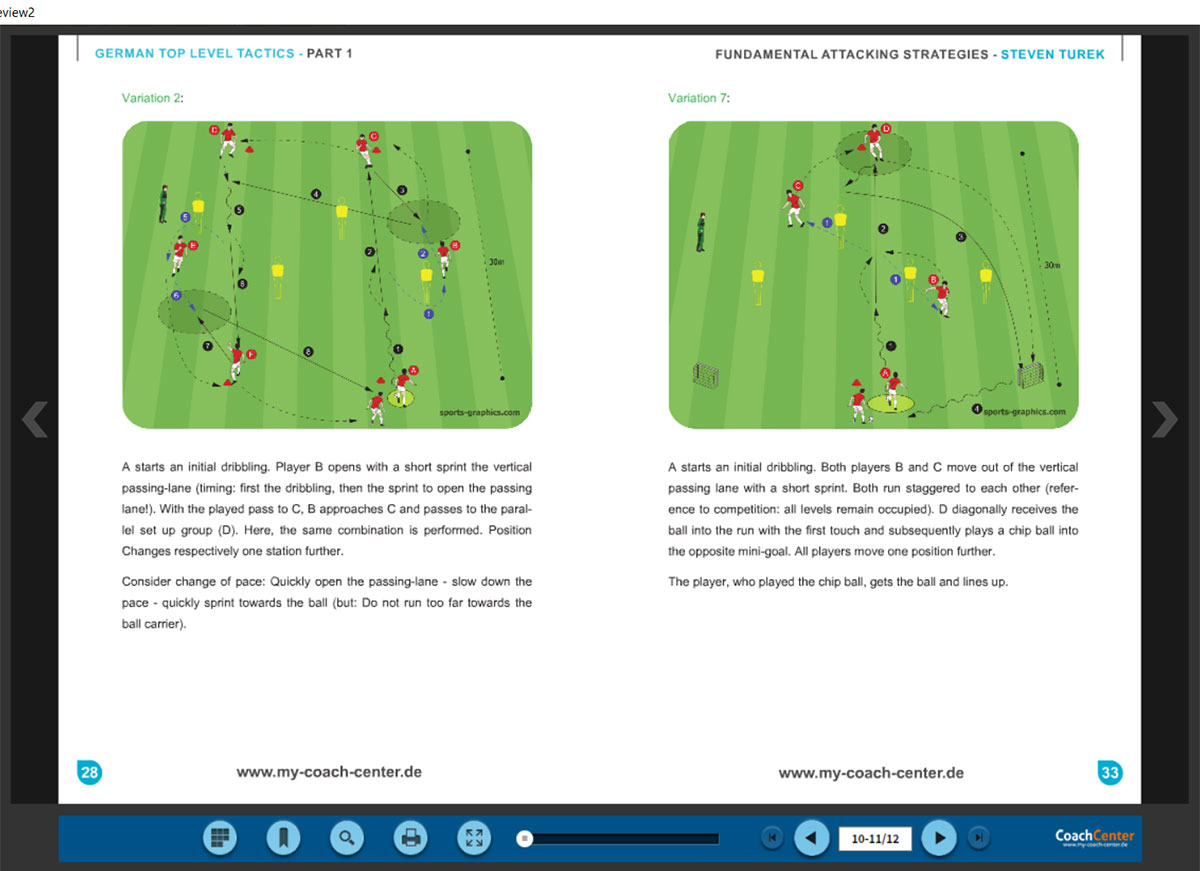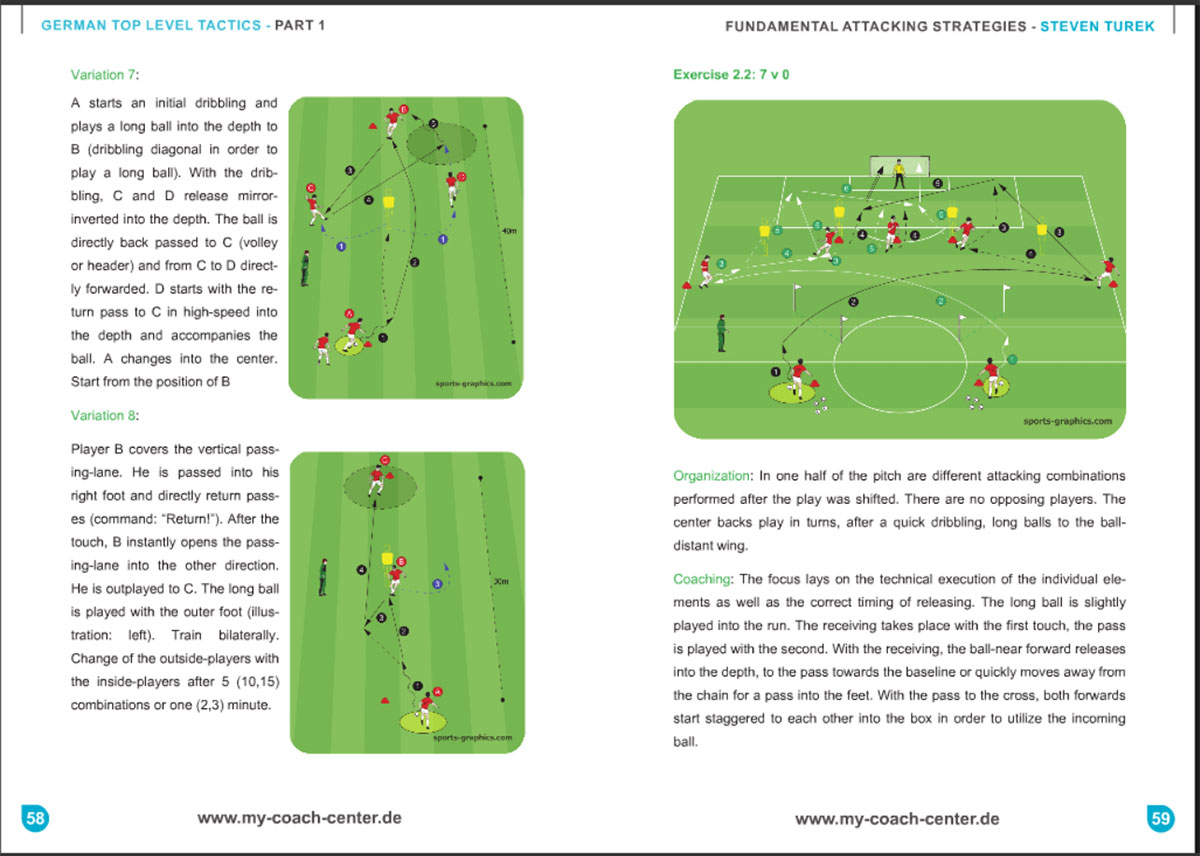 ---
The biggest selection of soccer eBooks for coaches! Discover the fundamental attacking strategies, the art of counter pressing, pressing-resistance and much more! Get the knowledge with one click!
---