Fitness Training For Soccer
Coordination – Soccer Technique – Fast Footwork:
The Perfect Soccer Workout from Sweden!
Duration: 92 minutes Music-CD: with 35 tracks (65 bpm to 220 bpm)
Format: 4:3 PAL
DVD + Music-CD: 49,90 €
Language: Swedish
The introduction is in Swedish, but the drills expain themselves, perfect demonstation. "Fotbollsworkout" combines soccer technique with music and is a great fitness training for all sports, specially for soccer.
There are drills for one person, pairs and groups.
Highly recommended!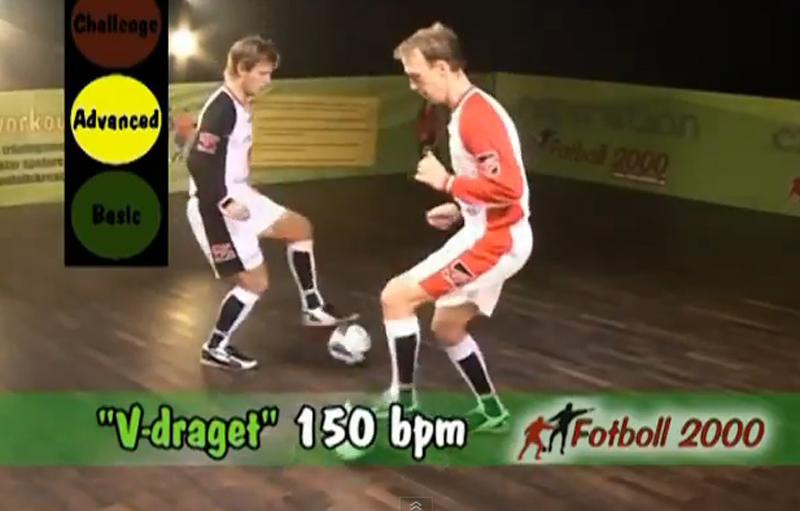 In modern soccer fitness training is essential.
Players cover 8-12km and more during a match, consisting of 25% walking, 35% jogging, 20% coursing, 12% sprinting, 6% moving backwards and 2% moving whilst in possession of the ball.
How important is the correct type of endurance training in soccer?
What about a new form of fitness training?
Fitness training for soccer with ball and music!