Best selling soccer DVD now available in English!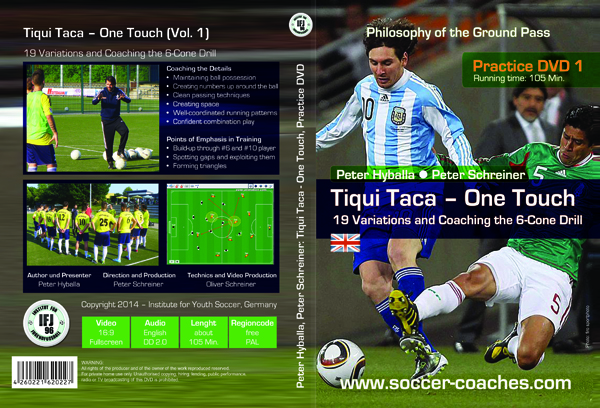 Length: 105 minutes  –  Language: English
Presenter: Peter Hyballa (German prof. soccer coach)
Director: Peter Schreiner (former U19 coach of FC Schalke 04)
The details make the difference! (José Mourinho)
Peter Hyballa shows how to coach the details:
Maintaining ball possession
Creating numbers up around the ball
Clean passing techniques
Creating space
Well-coordinated running patterns
Confident combination play
Points of Emphasis in Training
Build-up through #6 and #10 player
Spotting gaps and exploiting them
Forming triangles
Peter Hyballa gives answers to the following questions:
What should the player close to the ball do?
What should the other players do?
How to open space for the passer and the ball receiver?
Are all players prepared for the next ball?
Are all players prepared for the second ball?
What does the 6-cone-drill have to do with the real match 11v11?
The 6-cone-drill is reduced from this scene happening several times in each match: