Author: Steven Turek
Germany and Poland neutralize each other
Germany and Poland agree on a draw in a game without highlights.
Germany Has (Again) Great Game Control, But Lacked Quality in The Last Third!
The game started for Germany basically like the game against the Ukraine – high dominance in possession, easy over playing of the first opposing line (although that was not really hard) and convincing counterpressing. What Germany should however be missing the whole game was the offensive punch. This was partly due to the fundamental stable defensive Poland but also many smaller individual errors. These included detailed mistakes in passing and running lanes, as well as lacking individual quality at the right moment.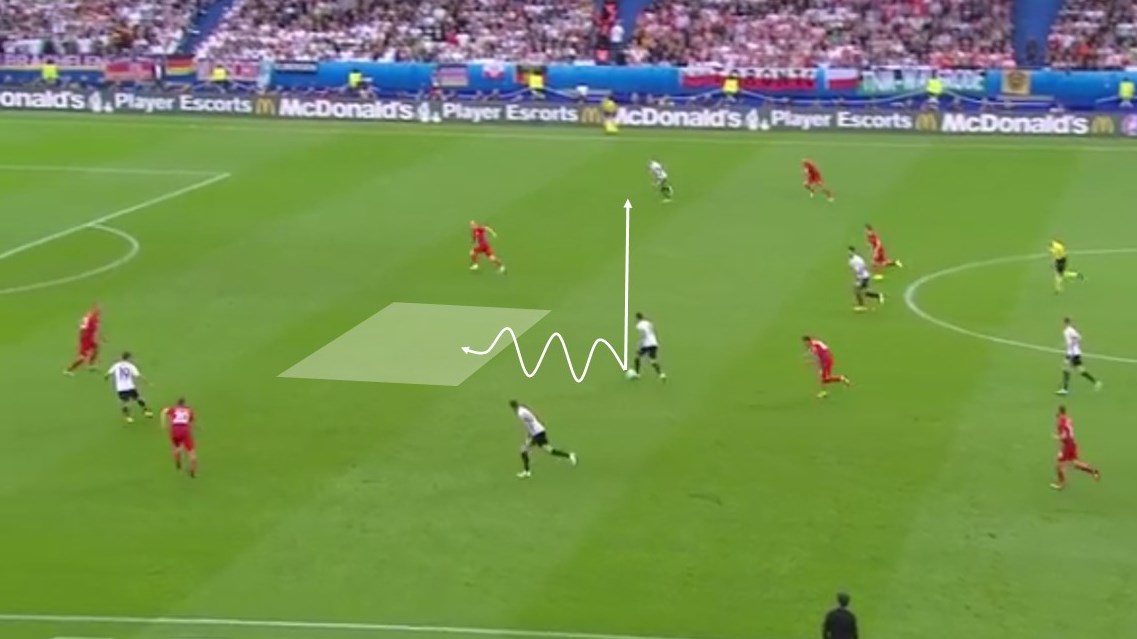 Example 1: In this countertack Özil gets the ball in a central position. Instead of dribbling in the open space to apply pressure, he makes a (bad) pass to Mueller, who has a worse position to the goal and is provided at the moment he controls the ball by a second defender.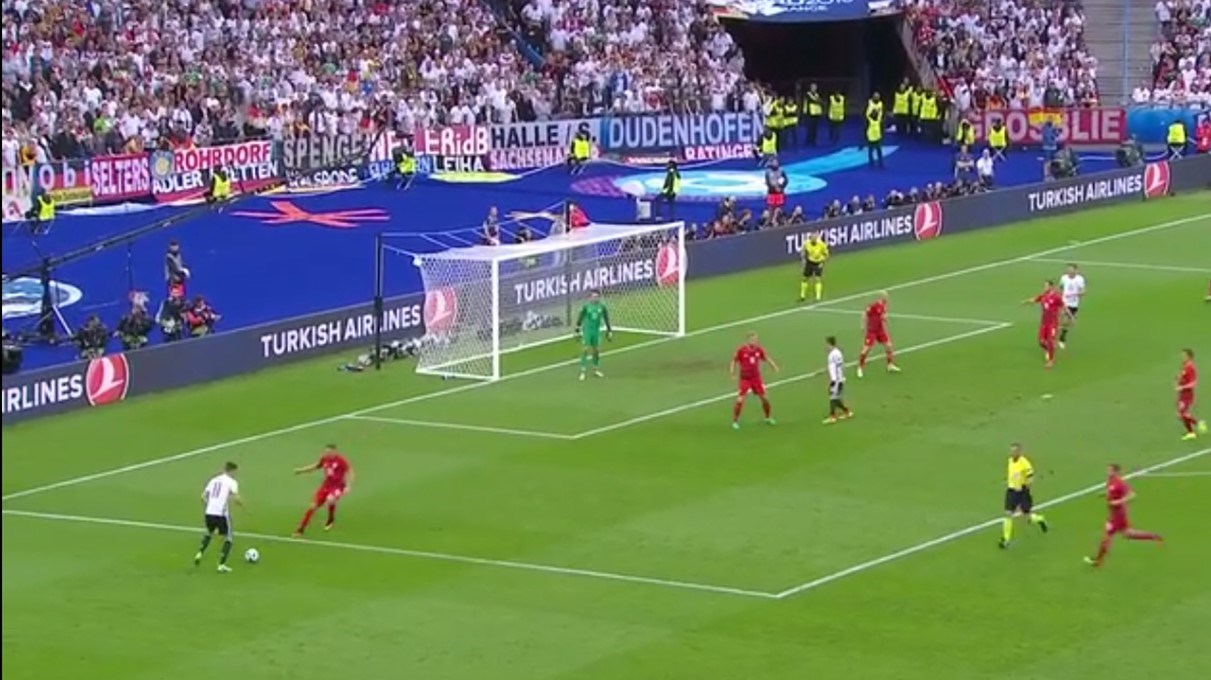 Example 2: Draxler after a cross gets a clear 1-on-1 situation. Germany missing out on these quality possessions was partly due to the good behavior of the defense of Poland, but also (on that day) lack of individual quality (the ball ends up out of bounds).
Poland Defended with 10 Men with The Only Hope Lewandowski
For all mechanisms that Germany could create in that game, should not be forgotten that these mechanisms are always due to the alignment of the opponent. Poland focused basically on low block defending. The consequence of such a deep organization with all field players except one allows a (relatively) easy counterpressing, because after the ball is won first passing options have to be created. At the same time, it also complicates considerably to get through Poland's defense and effective attacks. Lewandowski came into this game with a special role: he marked one of the two central defenders (mainly Boateng) closely to prevent passes from and to that player – and had thus already fulfilled his defensive duties.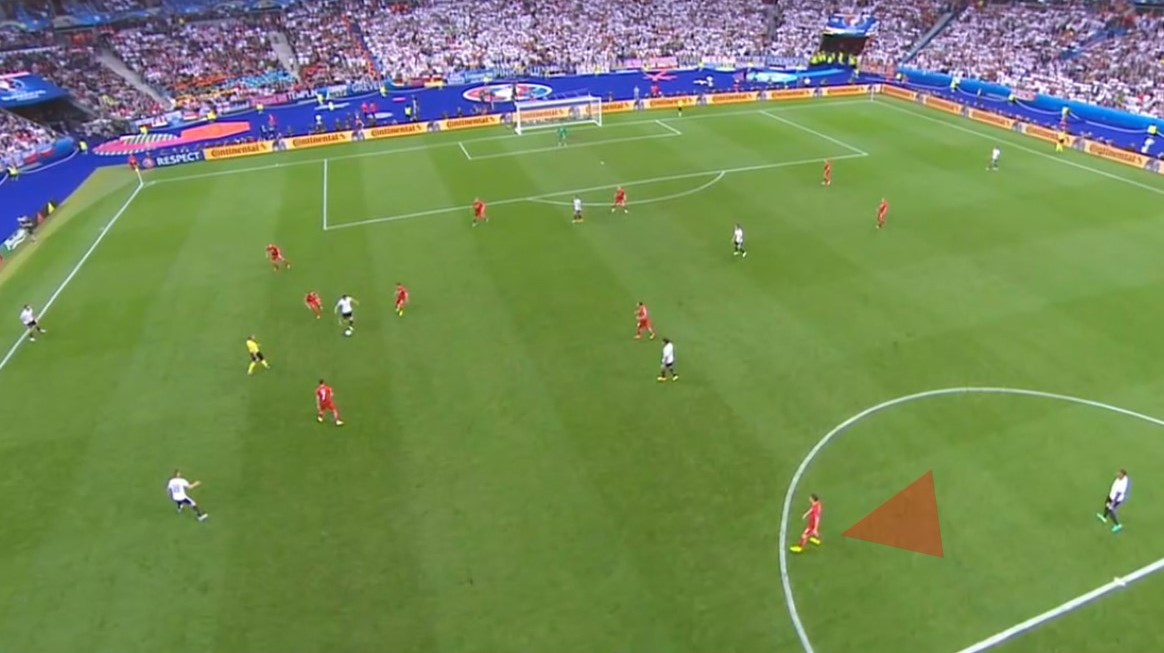 Example: Lewandowski is based on Boateng and prevents passes. That he couldn't be used in counter situations more efficient by long balls was mainly due to Boateng's superior position behind the ball.
This favored Germany over dominance in the first third, since the remaining Milik could easily be over played with Kroos and Khedira. Dangerous was Poland in transition after ball gains higher in the field and in set plays. That Poland didn't score was either due to the solid German defense, Poland itself (45 minute) or Boateng in a private duel against Lewandowski (58 minutes).
That Lewandowski didn't scored in this scene solidifies the realization that Boateng is currently probably the best central defender in the world.
Big Changes – No Effect
In the second half a lot of changes were applied by Germany – Müller became central striker, Götze went right. Later Gomez (central striker) and Schürrle (winger) came in – even it did't impacted the game significant. Müller worked in his role as central striker unlike Götze significantly better in pressing situations and forced the Polish central defender often to uncontrolled openings. In Germany's own attack is changed nothing. Showed the EURO previously exciting last minutes and late goals, this game was the exception.
Conclusion: Germany persuaded, as in the first game, with the fundamental tactical orientation – but missed solutions in the final third. Poland showed a stable defensive, situationally correct decisions in switching to other pressing lines and individual qualities – also without being able to score.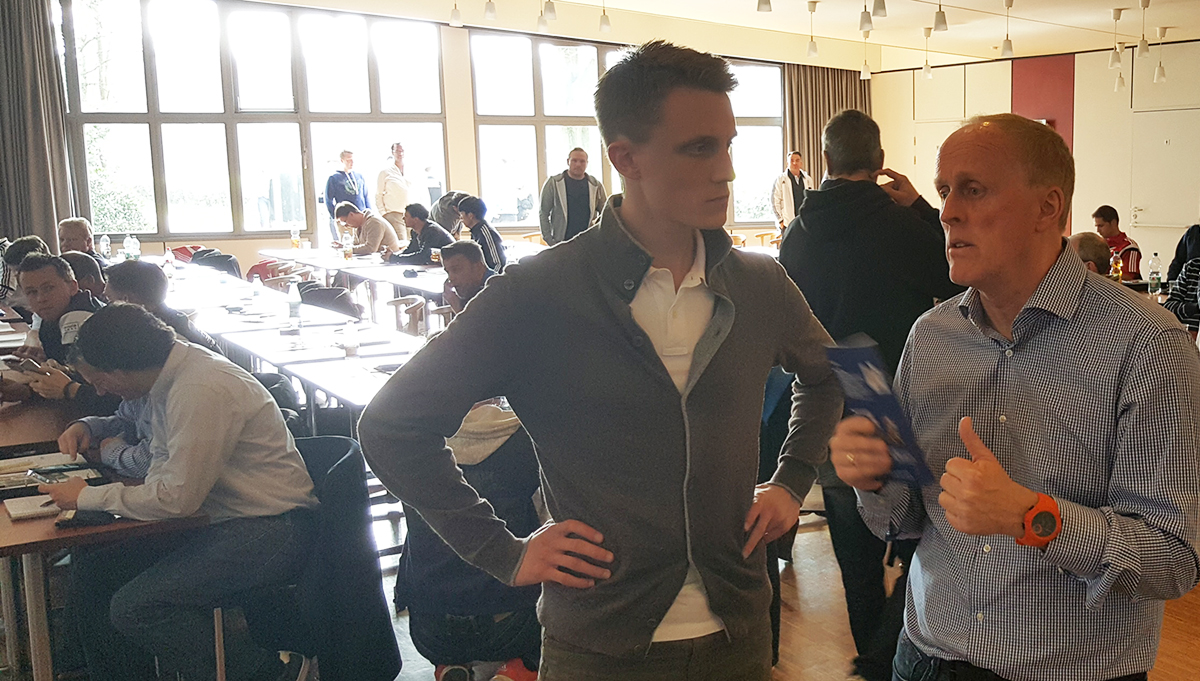 Learn more about German Counterpressing (Gegenpressing) in this Article!
Follow us on Facebook and stay tuned!
Interesting DVDs for Soccer Coaches: