Duisburg, 20.-22. July 2018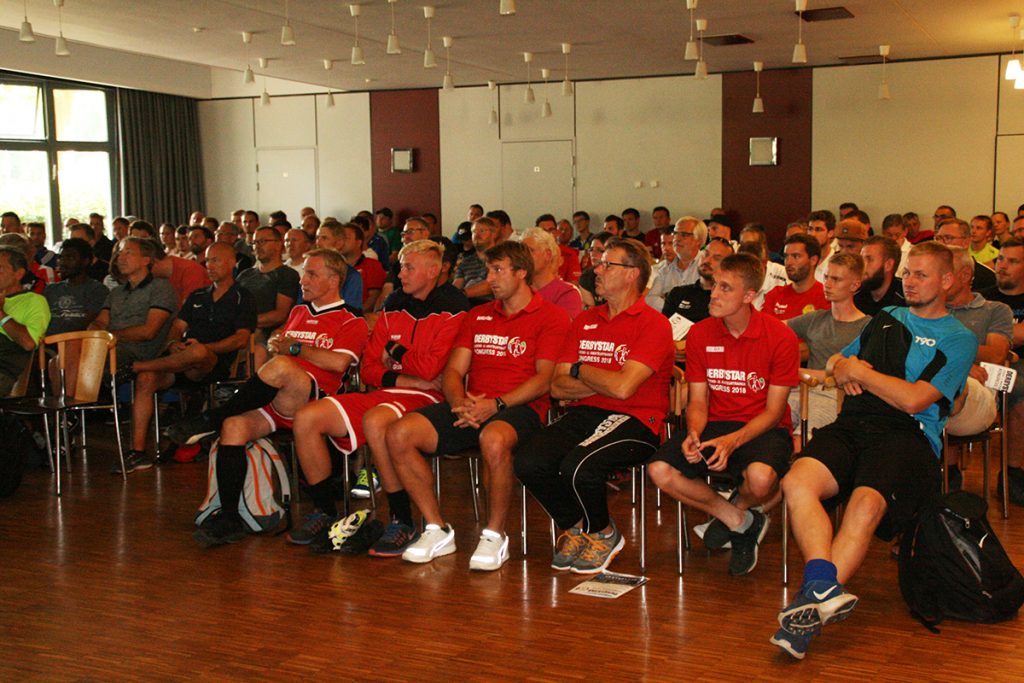 2. Derbystar Youth and Amateur Coaches Congress was a huge success. More than 150 coaches from 7 countries (Poland, Austria, Switzerland, Belgium, Luxembourg, the Netherlands and Lebanon) came to Duisburg (Western Germany).
Under direction of Peter Schreiner (Institute for Youth Football) 10 speakers, 50 players and goalkeepers (4 demonstration groups) offered a high quality and intense congress program in 3 parallel events (2 practice, 1 theory).
The spontaneous feedback from the participants was exceptionally good, the mood during the congress was excellent!
Andreas Filipovic (Derbystar) and Peter Schreiner (congress management) opened the 2. Derbystar Congress punctually on 20 July 2018 at 18:45.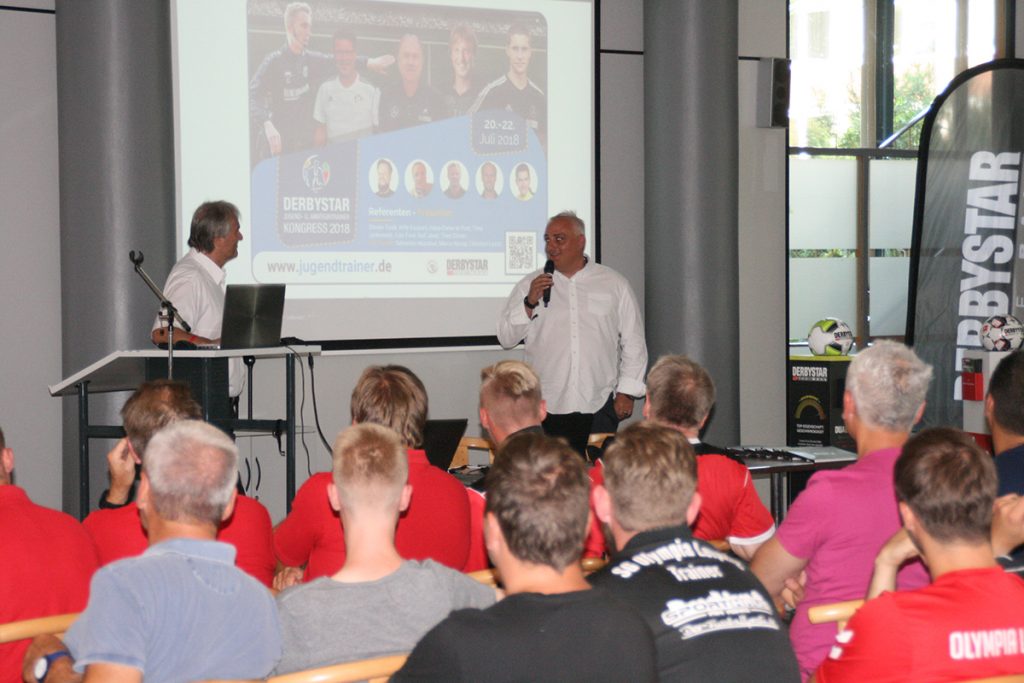 Presenters:
Steven Turek (author, international presenter, coach Hannover 96 U19), Timo Jankowski (author, Grashoppers Zürich), Ralf Jaser (Speedclub), Willy Kaspers (author, Wattenscheid 09), Loic Favé (author soccer books), Theo Gitzen (author), Hans-Dieter te Poel (author, Deutsche Sporthochschule Köln).
Goalkeeping: Marco Knoop (international presenter, Borussia Dortmund), Christian Lasch (DFB-Presenter, Fortuna Düsseldorf), Björn Rührer (Eintacht Braunschweig)