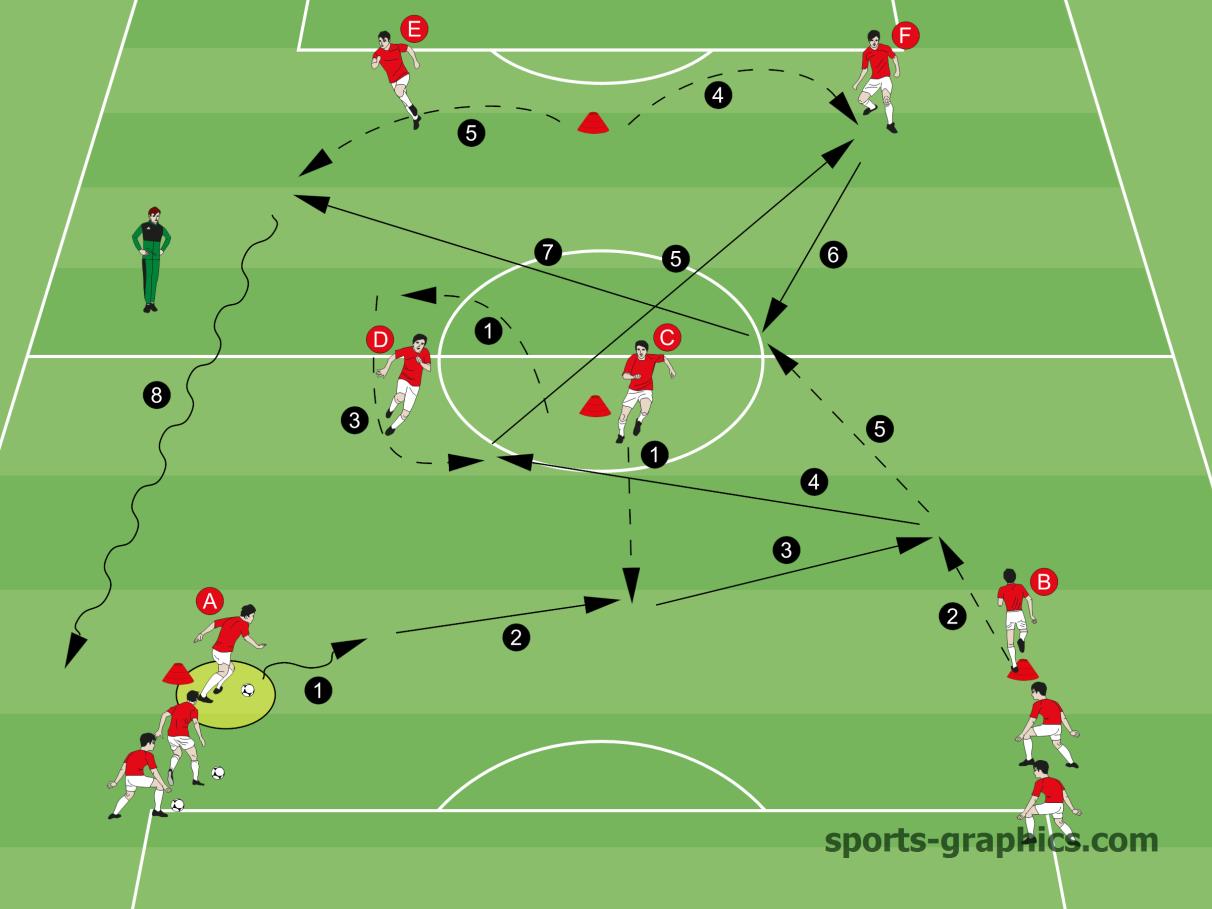 Organization
Player A starts a dribble. C goes in between the two central defenders and receives the ball. At the same time, B moves up slightly and gets the ball. D gets free in a half-open position after having moved away a bit at first, now comes to the ball and gets it. He passes the ball within two touches to F. The ball is two-touched to the approaching B. B plays the ball into the run of E. E dribbles to the starting-point. A, D and E switch positions counter-clockwise. B, C and F do the same. Both groups switch after 5 minutes.
Coaching Points
Correct timing in getting open. Quality of the passes: Short passes with a soft touch, long passes are played with pace. Dribbling to the starting point at high speed.
---
These drills are taken from the eBook – "Attacking out of a Back Three "
The second part of the series "German Top Level Tactics" is all about the Back Three. The coach and expert on tactics Steven Turek presents at the beginning theoretical principles and deals especially with the following questions:
Which impact has the build up of a back three on the rest of the formation?
What is the correct build up of a back three?
What advantages and disadvantages come along with a back three?