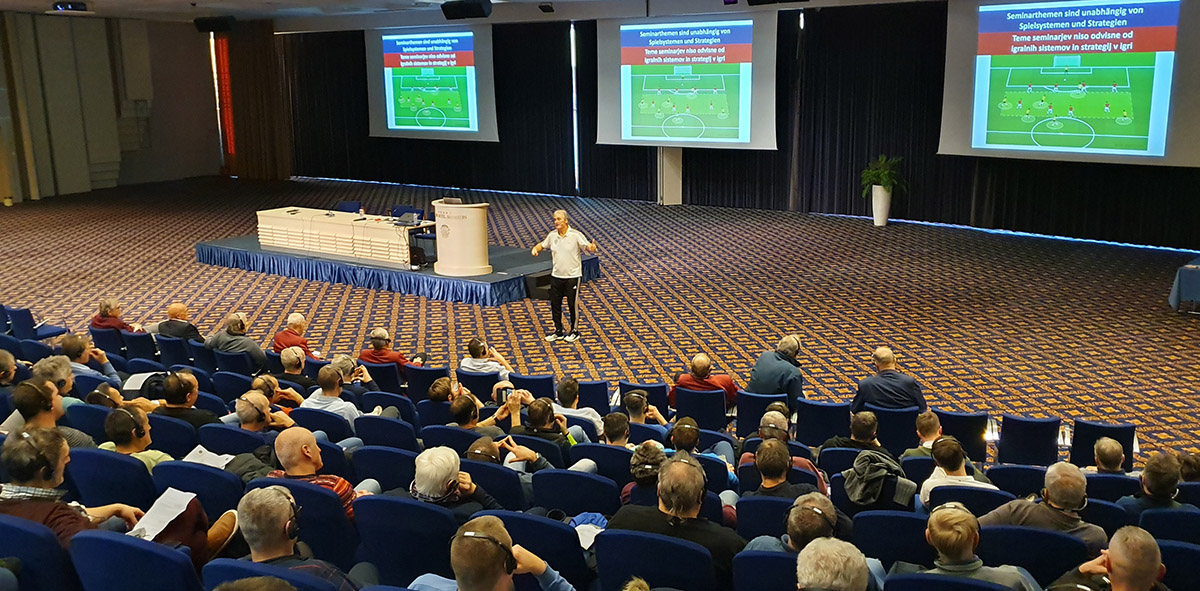 Peter Schreiner – Presenter in Slovenia
On January 11th and 12th, 2020 Peter Schreiner was presenter at the annual coaching seminar in Portoroz (Slovenia) to extend the licenses. 450 coaches came to the UEFA PRO-UEFA A coaching seminar at the 5-star Hotel Bernadin in Portoroz.
Left: Matjaž Jakopič (Vice-President of the Slovenian coaches association) and right: Tihana Rob (Interpreter)
Peter Schreiner presented two topics:
Dynamic offensive soccer
Individual Training for Strikers
Peter Schreiner presented in German (simultaneous interpreter to Slovenian language Tihana Rob). The PowerPoint presentations were also bilingual so that the coaches could follow the presentations with many details and tactical information.

Peter Schreiner presented also: "How to Manage Soccer Knowledge" with software. He showed how to use easy Sports-Graphics, easy Animation and easy Sports-Organizer.