Great Soccer Drill with Pressure of One Opponent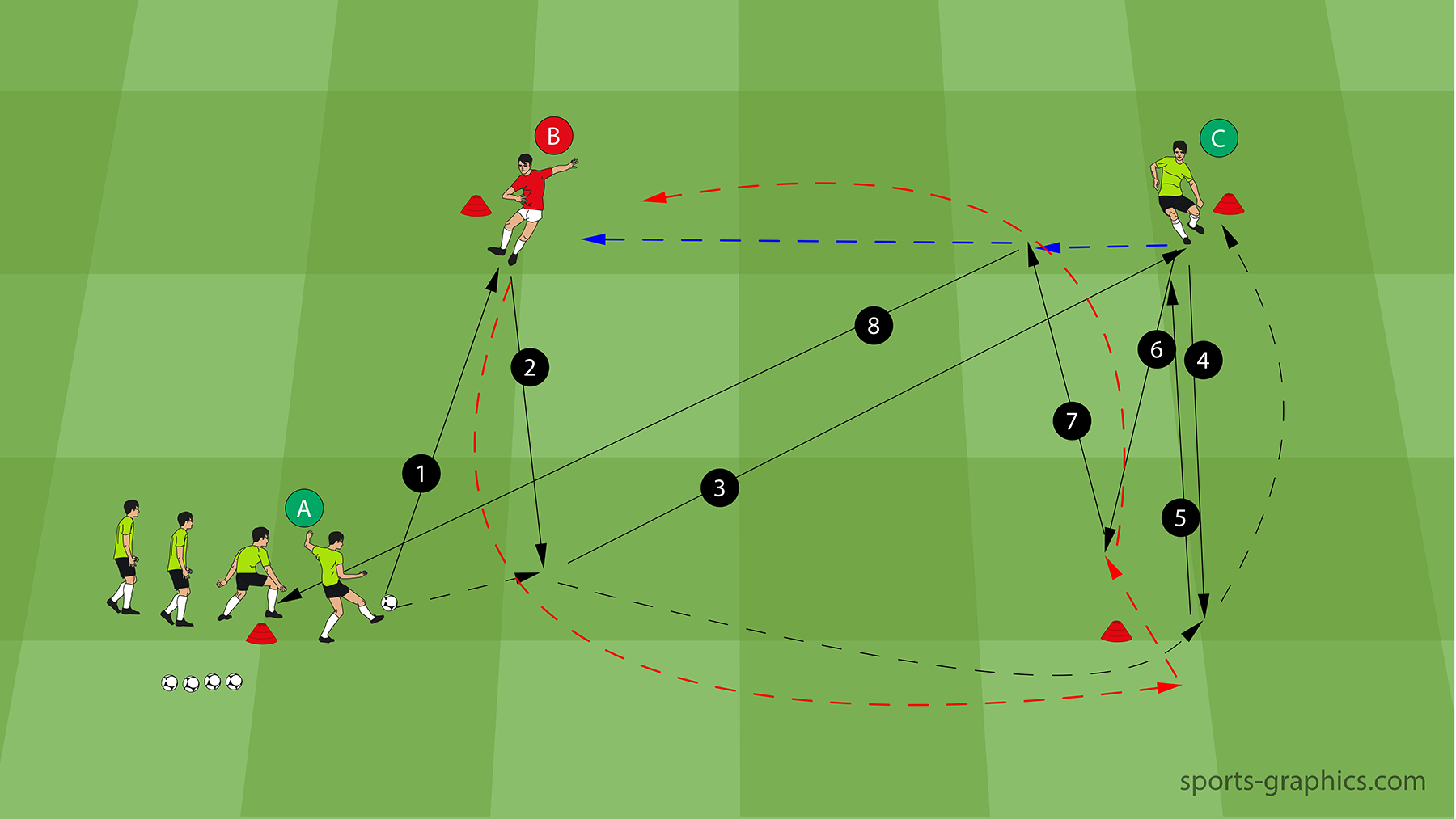 Organisation/Setup: Four cones in diamond form (12mx20m), basic layout: 4 players at the start (A), 1 opponent (B) and a wall player (C), 1 ball and some spare balls
Procedure:
A passes to B.
B passes into the run of A and sprints towards him.
A pass long on C and sprint for the next cone. B is following him and putting some pressure on him.
C passes the A.
A passes back to C and runs to the position C.
C pass to opponent B and goes towards cone B.
B passes into the run of C and sprints towards C to track him.
C passes to the next player at position A and sprints around cone B. He is followed by B.
Then the procedure repeats.
Note: B always remains in the opponent's position, even if he plays the pass to the C position. Therefore, the player should be changed after a few laps with a player of position A.
Similar training forms can be found in eVideo "The Art of Attacking Football – Part 4"