In this soccer drill, which was recorded at "Schwarz-Weiß Essen" the former club of Oliver Bierhoff and Jens Lehmann, one of the coaches performed a tiqui taca drill for 9 to 12 players.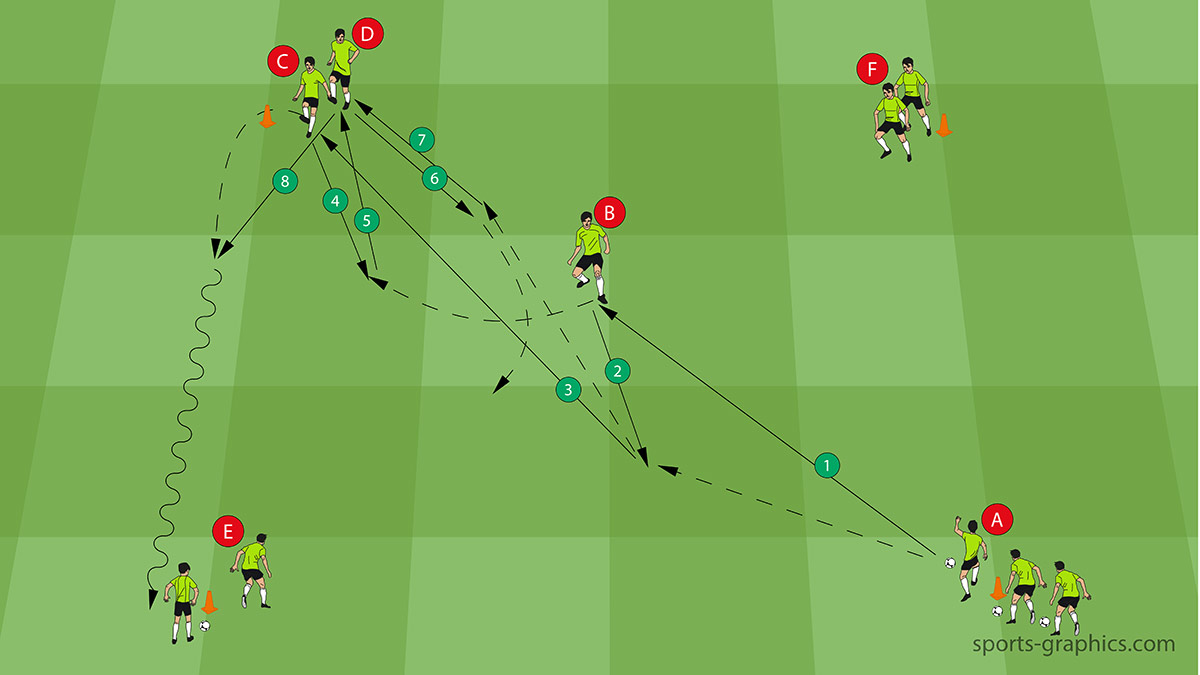 What you need: 9 – 12 Players, 4 – 5 balls, 4 cones
Procedure:
From the right corner of the square (length: 12-20 m) player A passes the ball to the center player B.
B drops the ball to A who runs towards him.
A passes to C.
C passes to B.
B passes to D.
D passes to A
A passes back to D and then runs to the center.
D passes into the run of C who dribbles to the starting group on the left side.
D becomes the first and B the second player to receive the ball.
Then the exercise runs on the left side with A as the middle player.