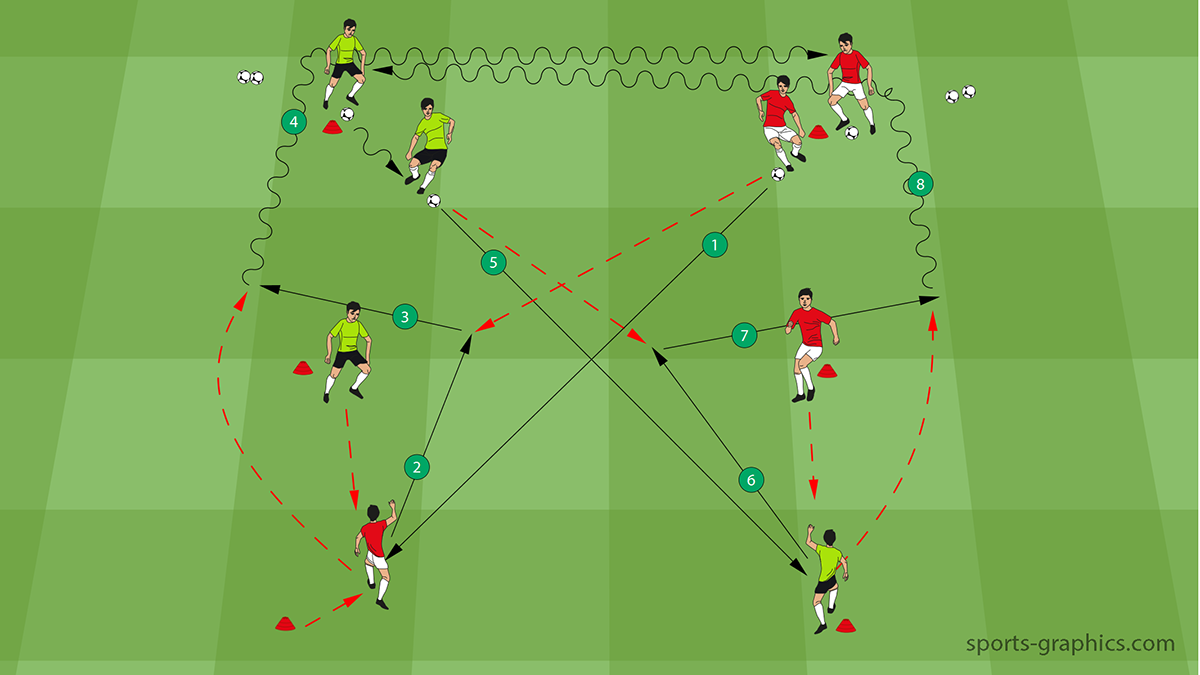 In this endless exercise, we show a graphic, an animation and a live video), so that the process can be seen very clearly.
Organization: 7 to 10 players, 6 cones (for one group), 4-6 balls (plus spare balls).
Procedure:
Pass of the starting player diagonally to the target player.
Double pass between start and finish player who is attacked by the opponent.
The target player dribbles to start his group.
Then start over the other side.
Training focus: double pass, combination game, passing game.
Coaching Points: Fast and targeted passing game, good communication (eye contact with the target player),