CoachCenter, is a digital platform that includes a huge library of eBooks, Videos and coaching materials for soccer coaches. Similar to what is already available in the video game industry, physical copies of products no longer have to be purchased. Instead, users of CoachCenter can download all books and dvds straight to their computer or smartphone!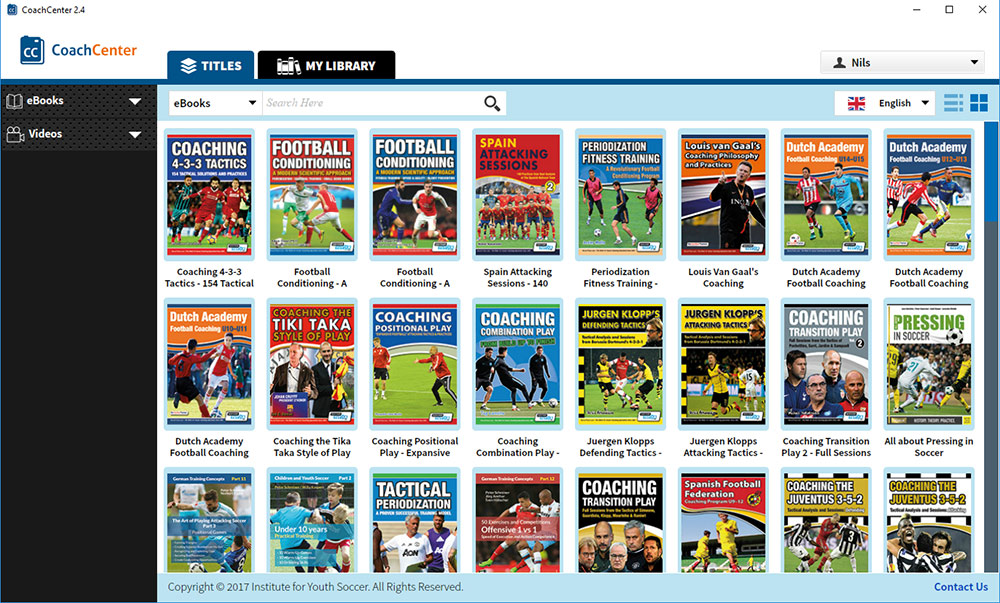 How does the CoachCenter work?
The program is available for Windows and Mac and can be downloaded for free at www.my-coach-center.com. Once you have downloaded the software, you have access to many soccer ebooks, seminars, and videos, that cover the whole spectrum of soccer coaching. Including topics such as tactical periodization, conditioning, attacking soccer, game intelligence, counterpressing and much more.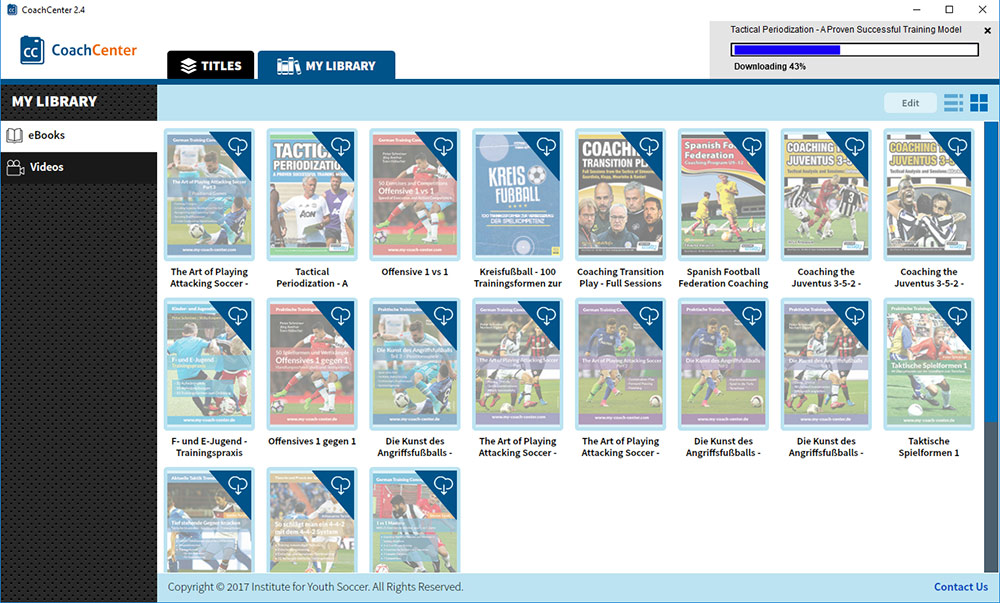 All titles have been converted into digital format, this means you no longer have buy a dvd or book, you can view everything directly on your computer or smartphone.
Once you have purchased an eBook or Video you can download it directly into your library or in case of videos stream them immediately. This way you can keep things organized and have access to your coaching resources whenever you need them.
What Titles are currently available?
The list of available eBooks and Videos is constantly growing. Over 100+ titles are already available including:
The Art of Playing Attacking Soccer
Game Intelligence in Soccer
Coordination, Agility and Speed Training
The Creative Dribbler
SOCCER Perfect Ball Mastery
Modern Defending
Youth Soccer – Playing and Practicing
To see the complete list just go to www.my-coach-center.com and download the program, it is free!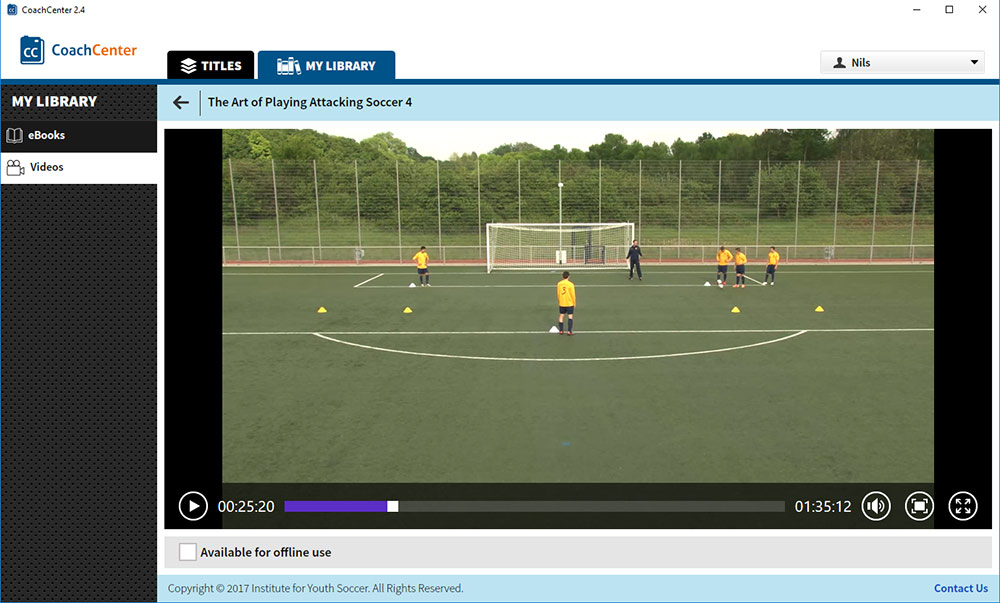 Who is behind CoachCenter?
CoachCenter was developed by the Institute for Youth Soccer, who have been playing a leading role in the creation of resources, seminars, content and media for coaches since 1996.
Authors and Soccer Federations whose books and videos are available within CoachCenter are the Spanish Football Federation, German Football Federation, Marcelo Bielsa, Peter Schreiner, Horst Wein, Peter Hyballa, Wayne Harrison, Steven Turek, Ralf Peter and many more!
Conclusion – A great resource for soccer coaches
If you are searching for soccer resources, that need to be available immediately, CoachCenter might just be what you have been looking for. The installation is easy and the ebooks and videos available should keep you and your players busy for the upcoming months!