Brazilian combination – Level 4: Creating space/crossing paths
The fourth level of this soccer drills incorporates many important elements of modern attacking soccer. Along with the wall pass, the forward pass and two forwards crossing paths, players also demonstrate how to create and use space. Coordinated running and shooting are additional training concepts.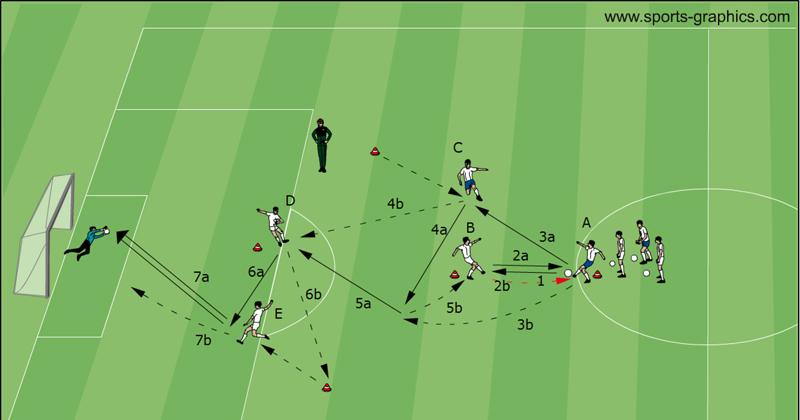 .
Soccer Drills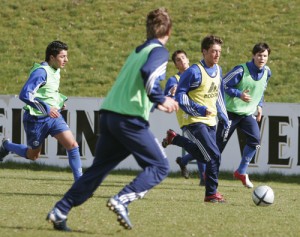 Exercise sequence:
1 A passes to B.
2 B drops the ball back to A and immediately attacks him.
3 A plays a wall pass with C and takes B's position.
4 C plays a square pass to A and runs into the penalty box.
5 A plays a through pass to D and then takes B's position.
6 D passes to E, creates space for C and sprints toward E.
7 E passes into C's path.
8 C shoots and then takes D's position. E retrieves the ball and dribbles back to the starting position.
Rotation:
Each player moves to the next position. The next-to-last player (here, E) retrieves the ball.
Variation:
Run the exercise on the left side.
This drill is from the DVD "Attacking Soccer 2".
.
SEE THIS DRILL IN A VIDEO:
MORE INFORMATION:

.
This drill is from the DVD "Attacking Soccer 2".