On April 15 and 16, 2019, the International Football Seminar Bulgaria took place in Sofia, perfectly organized by Nikolay Iliev and his team. Participants of the current Bulgarian A-license course and another 100 coaches took part. There were: Dimitar Berbatov (Leverkusen, Man United, Tottenham), Martin Petrov (Wolfsburg, Man City and Atletico Madrid), Zahari Sirakov (Amkar Perm, Milano, CSKA Moscow). At the end of the seminar the participants received a certificate and a gift from TAKTIFOL.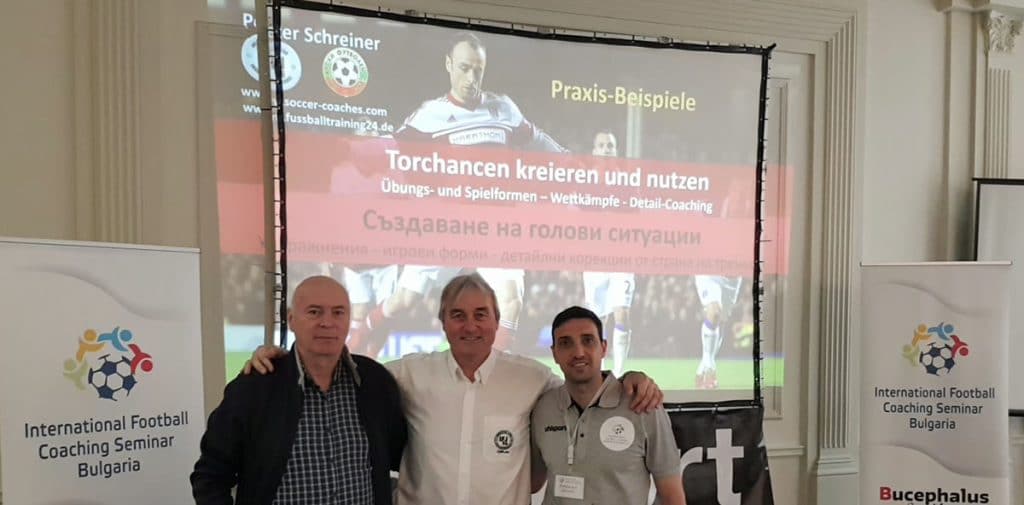 Organization: Nikolay Iliev
Translators: Dr. Nestor Yourouow, IvanTischanski, Jordan Hristov
Presentation Group: U19 CSKA-Sofia
Organizer Nikolay Iliev
Graduate sports scientist at the Sport University Cologne and A-license holder. Almost five years coach at the Bayer football school 04 Leverkusen, two years coach at the German Football Board (DFI), three years co-coach in the second team of Duisburg. Currently co-trainer in the men's team of SW Essen.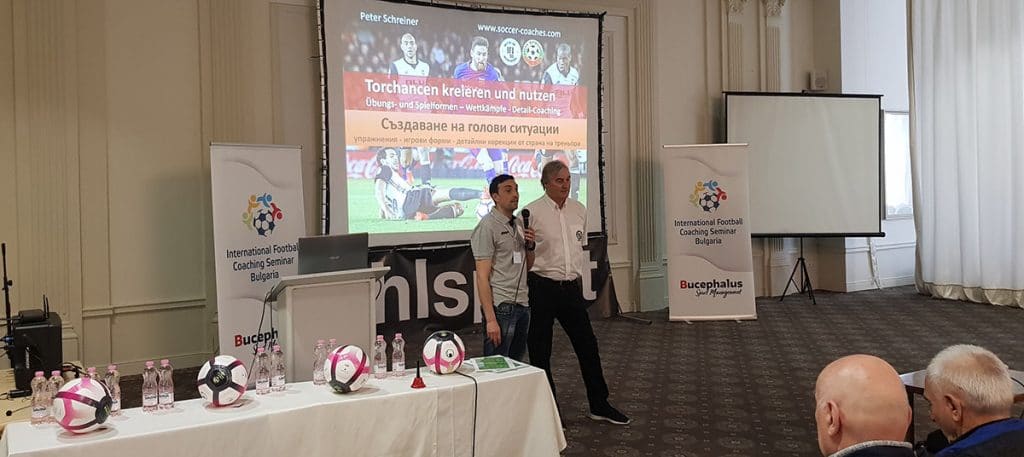 Chief instructor Coaching Education in Bulgaria: Dr. Yuri Nikolov
All participants received points for the license extension of the Bulgarian Football Association. Dr. Yuri Nikolov was present throughout the seminar and represented the Bulgarian Football Federation.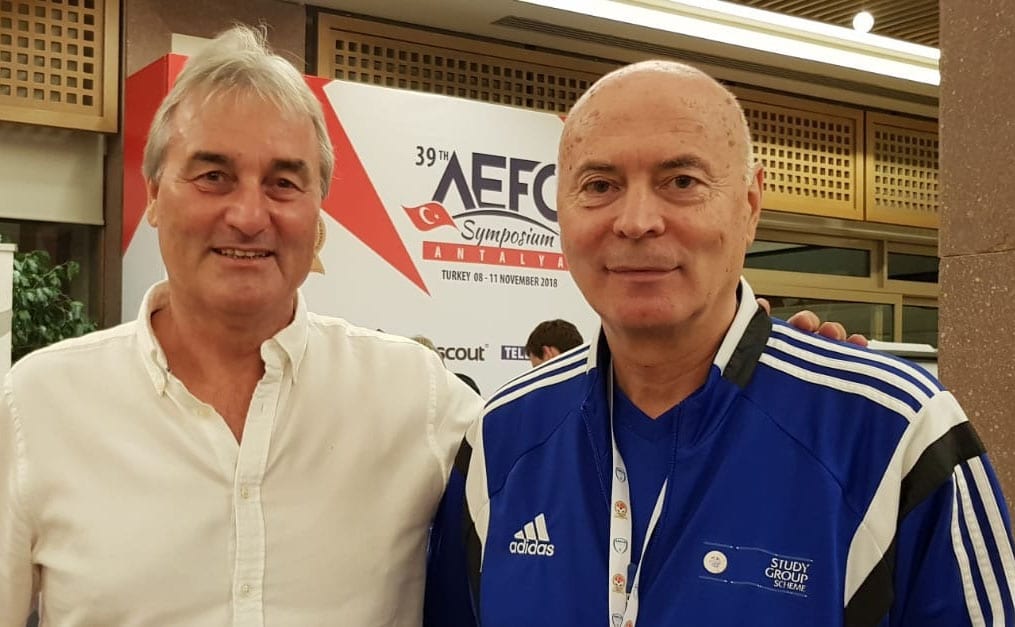 Peter Schreiner spoke on the subject: creating and using scoring chances and preparing his practice demonstration by presenting the most important coaching points to his field session.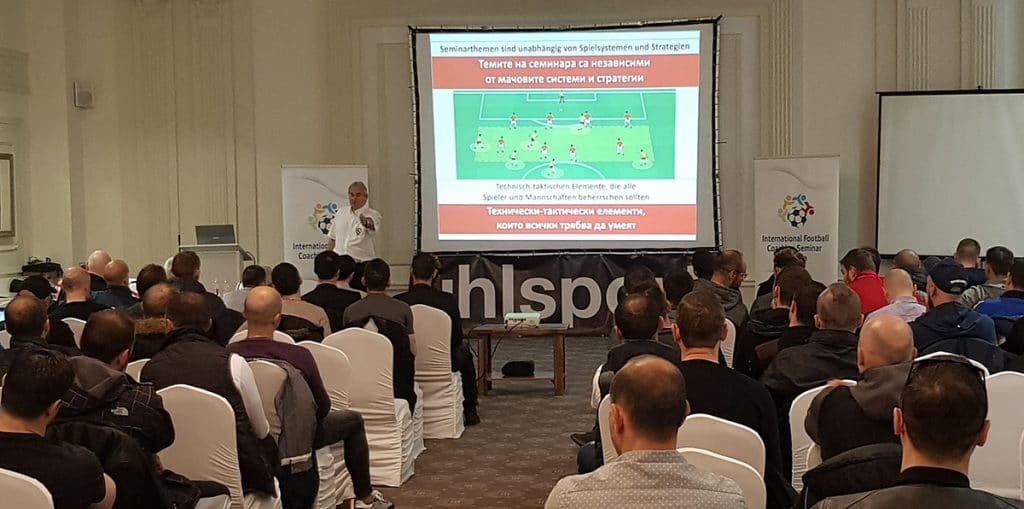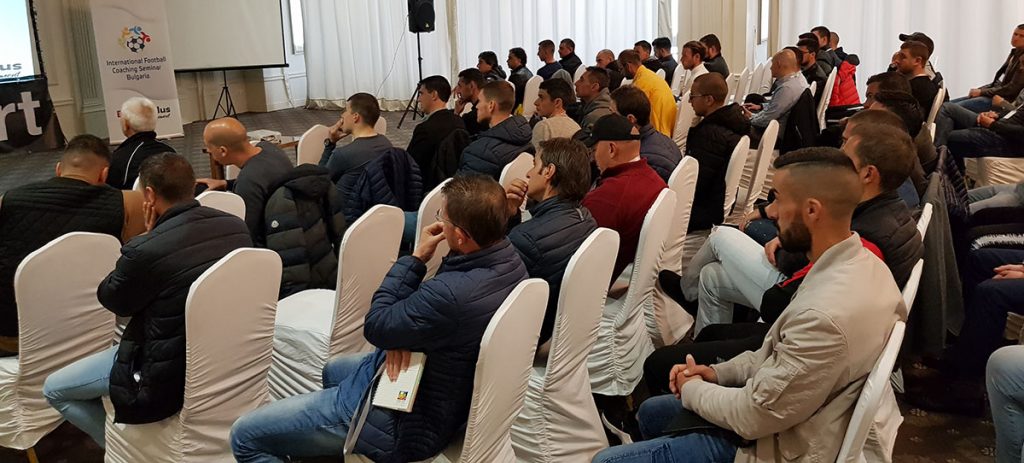 Presentation group: U19 CSKA Sofia

Meet at all congresses: Bärbel and Jürgen Zinsmeister (Taktifol) and Peter Schreiner (Institute for Youth Football)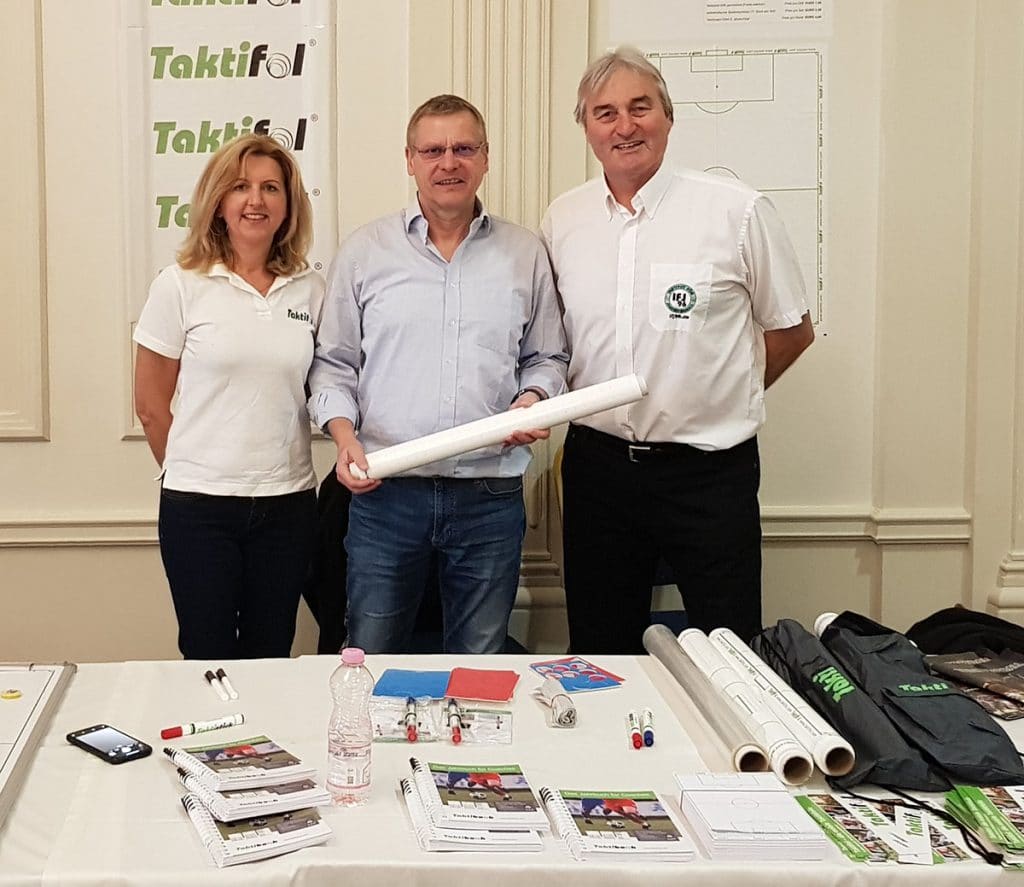 In background two friends meeting at the convention: Erich Ruthemöller and Peter Schreiner (both speakers at the congress)