Peter Schreiner has started a new series: 
Coaching Finishing in Soccer (Theory, Drills and Competitions)
Introduction
The most exciting moments in a soccer game clearly take place around the goal box when a goal is scored. Soccer has changed and will continue to change. The speed of all playing actions will continue to get faster. The area around the ball will be blocked more effectively. Every technique must be mastered and executed accurately under pressure with tremendous speed, today and in the future. Therefore, the demands made on our players for a successful finish continue to grow. This trend in soccer must also be taken into consideration during shooting practice. Modern shooting practice should be motivating and realistic. Small competitions and drills incorporating pressure of space, opponent, group, and accuracy are perfectly suited for this.
How to learning systematically how to shoot at goal
Stage 1: Basic drills for beginners
Stage 2: Basic drills for advanced players
Stage 3: 'Double actions'
Stage 4: Complex drills
Stage 5: Shooting under difficult conditions (Sprinting to the Ball, turning, jumping, high balls)
Stage 6: Shooting after tackle
Stage 7: Shooting under time pressure
Stage 8: Small sided games (competition) with shooting
This series will give answers to the following questions:
How to score more goals?
What's the difference between shooting and finishing?
How to improve scoring technique?
How to improve perception and vision?
How to improve reaction and speed before scoring?
How to improve the tactical skills in scoring situations?
What do strikers have to do to get more scoring opportunities?
The last seconds before scoring – the psychological aspect of scoring
How to bring strikers under pressure of an opponent and time?
What does a coach have to do, when his team or players are having problems scoring goals?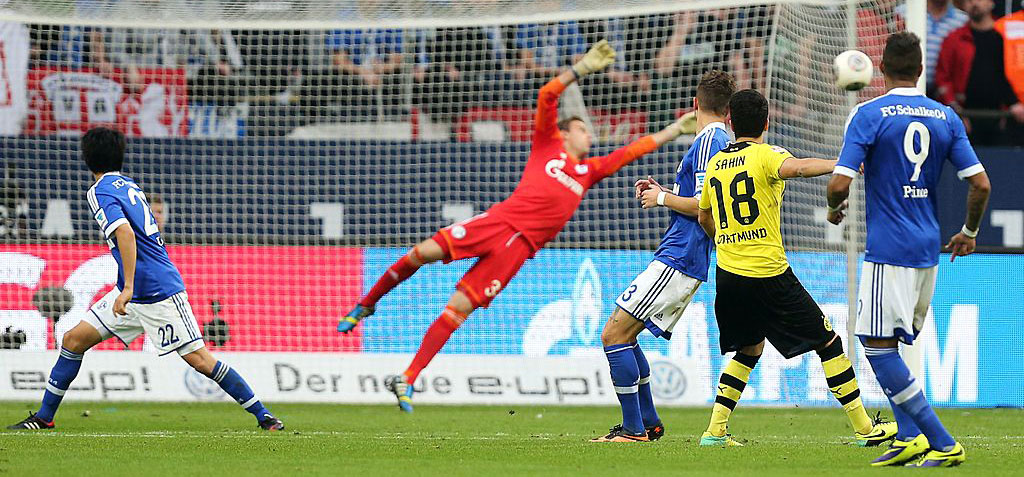 ---
The biggest selection of soccer eBooks for coaches! Discover the fundamental attacking strategies, the art of counter pressing, pressing-resistance and much more! Get the knowledge with one click!
---