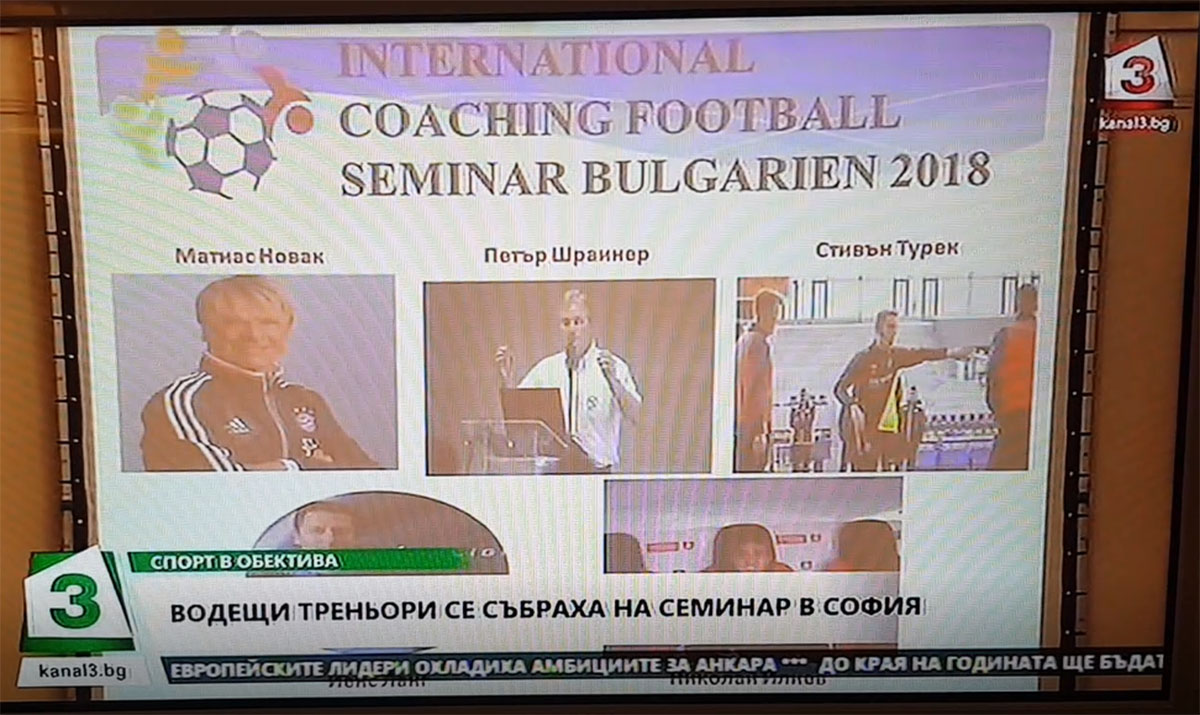 From 26th to 27th of March 2018, the International Football Seminar Bulgaria took place in Sofia, prefectly organised from Nikolay Iliev. There were more than 100 coaches from all over Bulgaria and China, Japan, Cameroon, Macedonia. CSKA Sofia's first-team coach Stamen Belchev and six Academy coaches Ivaylo Stanev (U19), Dobromir Mitov (U17), Sasho Borisov (U16), Hristo Marashliev (U15), Atanas Bornosuzov (U14) and Kaloyan Georgiev also participated in this seminar. The aim of the event was to present the current trends, perspectives and directions for improving the training process in soccer.
Organisation: Nikolay Iliev
Translations: Dr. Nestor Yourouow and Nikolay Iliev
Presentation group: U19 CSKA-Sofia
Speakers of the seminar: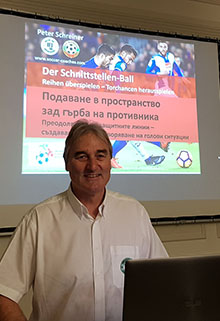 Peter Schreiner hold a classroom and a field session with the topic:
Passing Through the gap (beetween the lines, behind the defense line)
He was a football coach for more than 25 years (former U19 coach and football talent development coordinator at FC Schalke 04 Youth Academy.
Author of numerous books and DVDs, and lecturers in more than 25 countries.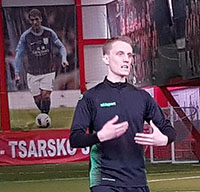 Steven Turek – Attacking Against Low Block Team
He is one of the young and talented coaches in Germany. Trainer at the Academy Hannover 96. Specializing in the analysis and development of modern tactical training. Participated as a lecturer in international football coaching seminars in Dubai, Italy, Belgium and Slovakia.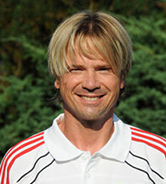 Matthias Novak – Deep Learning – creative and technical training
He was responsible for creative technical education in FC Bayern Munich Youth Academy for more than eight years. Individual coach of football professionals and young talents.
Jens Lang – Exerlights
He is one of the founders and chief executives of the unique training system to enhance game intelligence with exerlights.
Nikolay Iliev – Life Kinetics
Graduate sports scientist at the Sport University Cologne and A-license holder. Almost five years coach at the Bayer football school 04 Leverkusen, two years coach at the German Football Board (DFI), three years assistant coach in the second team of Duisburg. Currently assistant coach in the men's team of SW Essen. He also supports the education and development of football coaches in China.
More Impressions of the Seminar: