Soccer DVD: Training Sessions of the Top Dutch Coaches 1
An unbelievable chance to learn from some of the world's top football coaches as they take their professional training sessions for ALL Levels
On Part 1 of this DVD series Guus Hiddink, Ronald Koeman, Henk ten Cate, Bert van Marwijk, Rene Meulensteen and Frans Hoek will show you how to train players of all levels. This is a completely unique opportunity to watch these top professional Dutch coaches!
Runtime:
62 minutes
Region:
PAL-Region Free, works on ALL standalone DVD players, PC's and MAC's
Age Group suitable for:
from age U10+.
Price: 29,95 €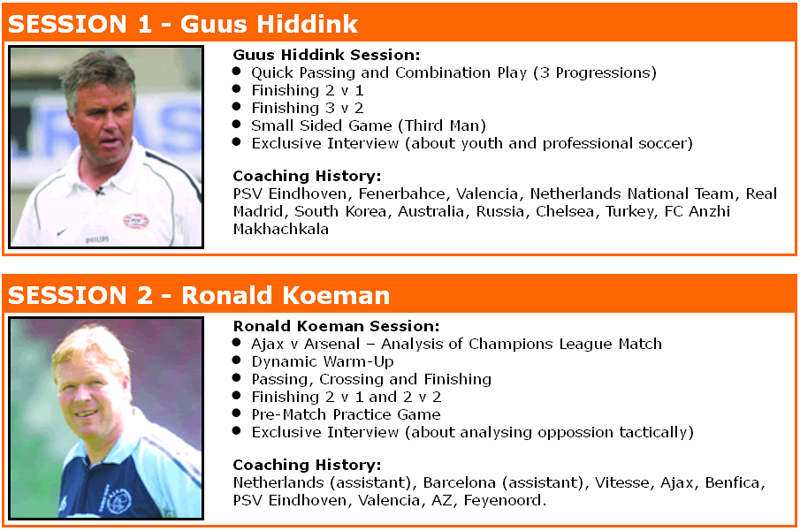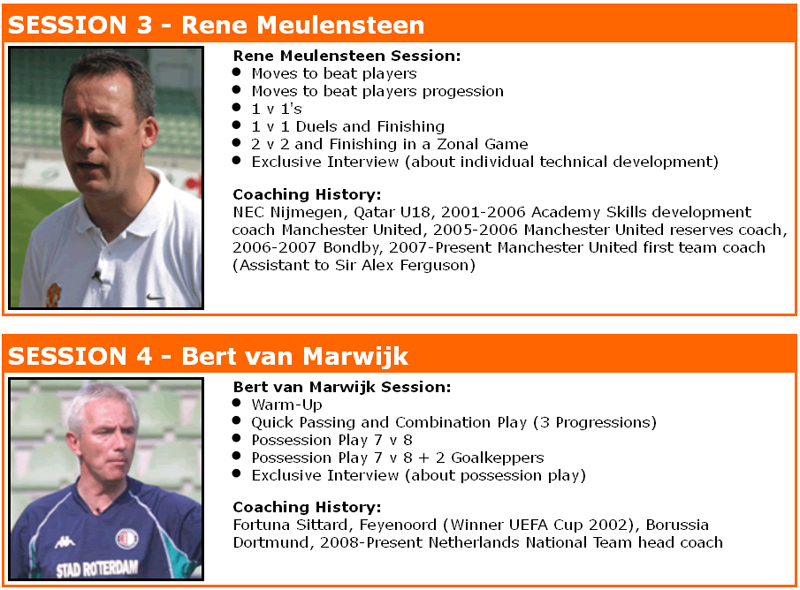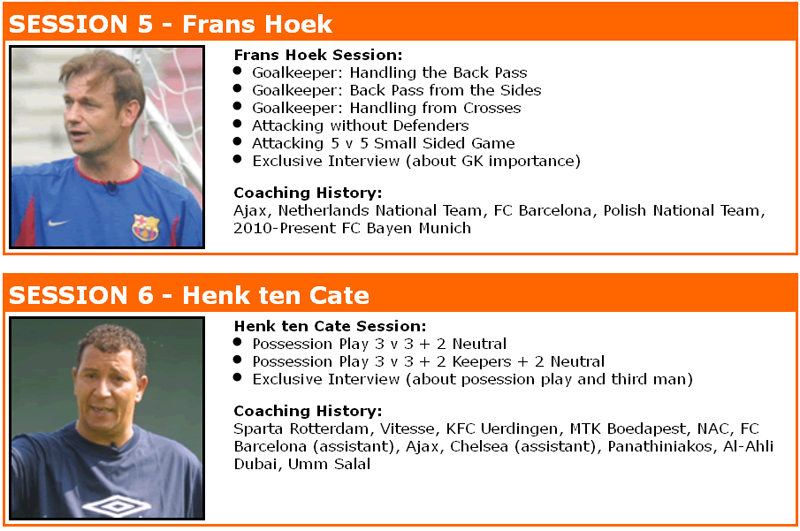 As well as viewing these sessions you can view and listen to all the coaching points translated into English. This exclusive look at professional coaches at work can help any coach of any level to improve their abilities and learn new ideas.
To help the viewer there are very clear and detailed animations which accompany each session. This DVD combines the talents of some of the best coaches in the world to provide a huge resource and a very high level of content for all age groups and levels which is extremely rare.