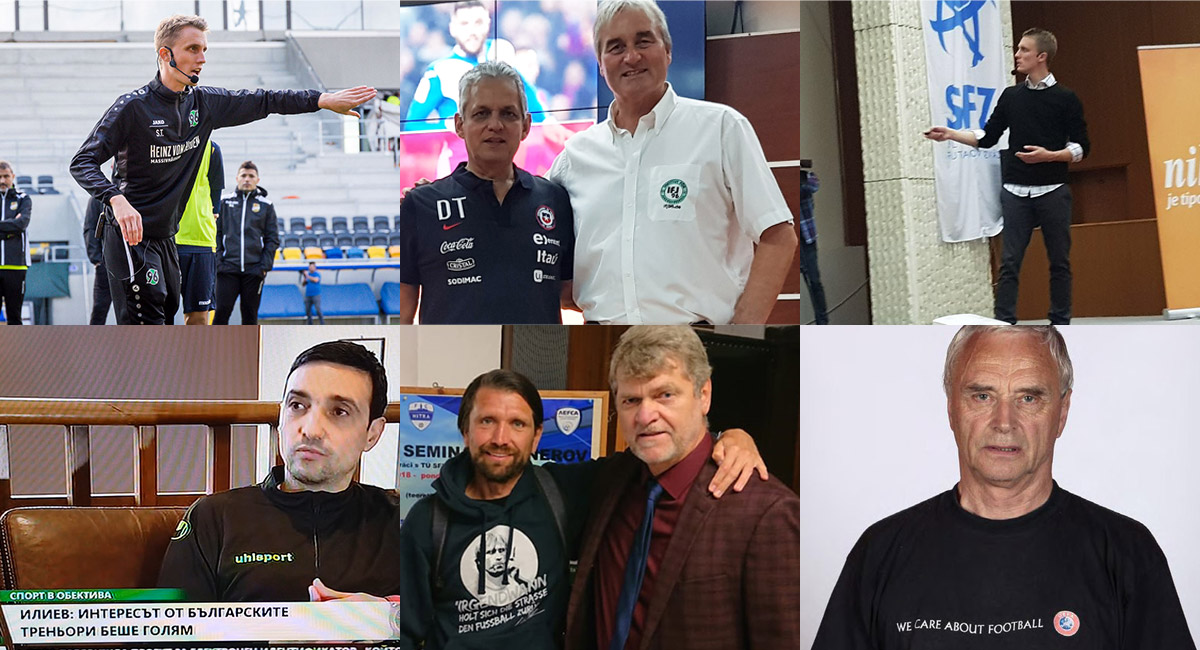 Over 45 coaches participated at Steven Tureks webinar "The Art of Counterpressing" on the 23. of April. The webinar was hosted by Soccer-Coaches.com as part of a whole series of webinars, which we will continue to host in the upcoming weeks!
Excellent webinar and presentation! Congratulations to the whole team and Steven Turek!
Reinaldo Rueda – Chile National Head Coach
Steven, excellent Webinar. Brilliant presentation. Thanks fort he invitation!
Zdenek Sivek – Vice President AEFCA- European Coaches Association
The webinar with Steven Turek was very interesting und helpful. All important aspects of Counterpressing were shown and perfect explained with videos. This kind of presentation of soccer knowledge will be the future. We will advise our coaches in Slovakia to join the next webinars of Institute for Youth-Soccer.
Dr. Ladislav Borbely – President of the Slovakian Coaches Union
Next Webinar this Saturday the 25th with Athanasios Terzis
This Saturday, Monday and Wednesday there is a series of webinars with Athanasios Terzis (well known author with his books about Guardiola, Klopp and Barcelona, …).If you want to join them and watch the webinars, please click here.