Never be short of ideas and drills for your training sessions ever again. The series of five books that cover all the age groups has enough drills and exercises that will keep your players interested and motivated all season long…and at a 50% discount!
Get More Information Here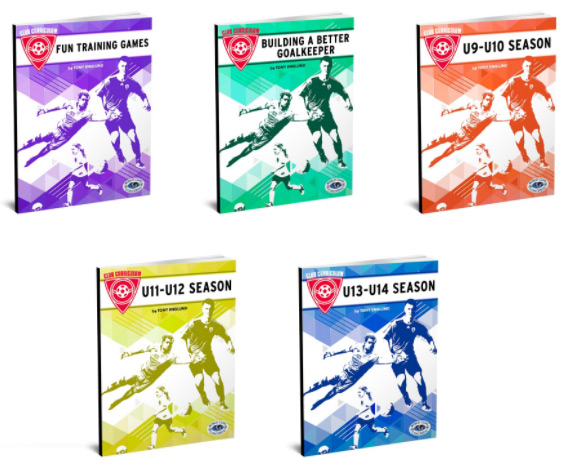 The Club Curriculum series of five eBooks will have you well prepared to coach the season and you will never be short of ideas for new drills for your training sessions no matter what age group you coach.
Get More Information Here
Here is what you will find in these five eBooks:
The keys to coaching each different age group and how to best organize a training session to keep them motivated

Sessions to improve techniques like, shooting, passing, defending and more

Small-sided games and group play to teach attacking, defending, possession, etc.

Best practices for restarts like goal kicks, corner kicks and throw-ins

Different systems of play for 6v6, 8v8 and 11v11 formations

Ideas on how to set a season long curriculum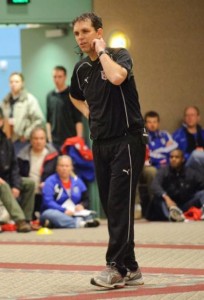 Written by Tony Englund
The author of FC Barcelona: Style and Domination, A Tactical Analysis of FC Barcelona, Tony Englund, has extensive soccer coaching experience, holding 14 coaching certifications, including the NSCAA Premier, Director of Coaching Diploma, Advanced National Diploma and an International Coaches' Association Fitness and Conditioning for Soccer Licence.
Tony Englund is currently the Assistant Director of Coaching at St. Croix Soccer Club and a lead presenter at the Minnesota Youth Soccer Association's Winter Symposium in 2009, 2011, and 2012.