Schalke 04 Soccer Academy brought out many young talents
How did they do that? Norbert Elgert is professional head coach of the U19 for 19 years. He brought out lots of excellent players to the first team (Mezut Özil, Max Meyer, Julian Draxler, … and the last talent is Leroy Sané). More than 10 years ago together with Peter Schreiner he developed a training system for one touch and group tactics. That is one part of the training program at Schalke 04.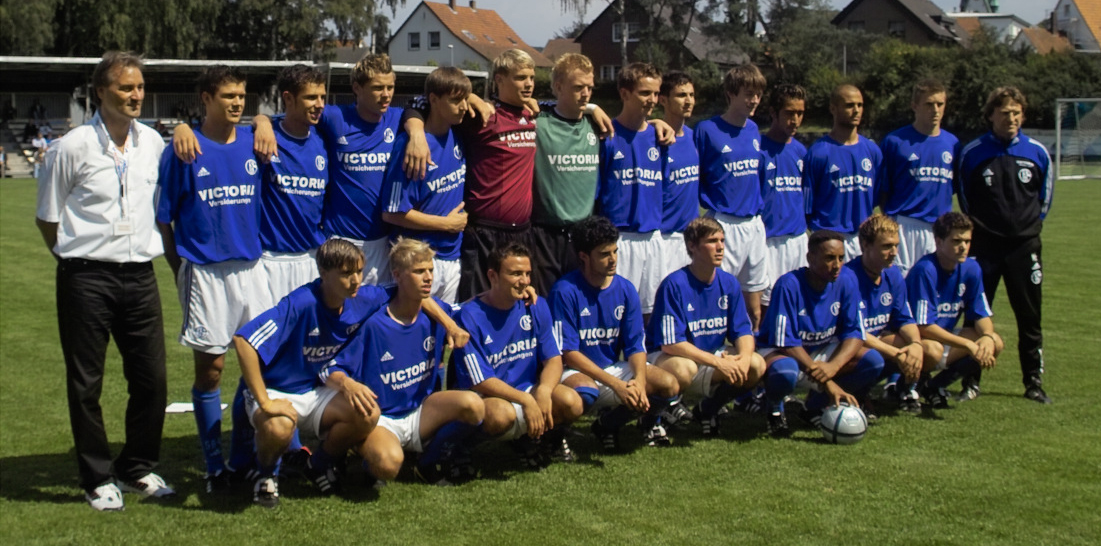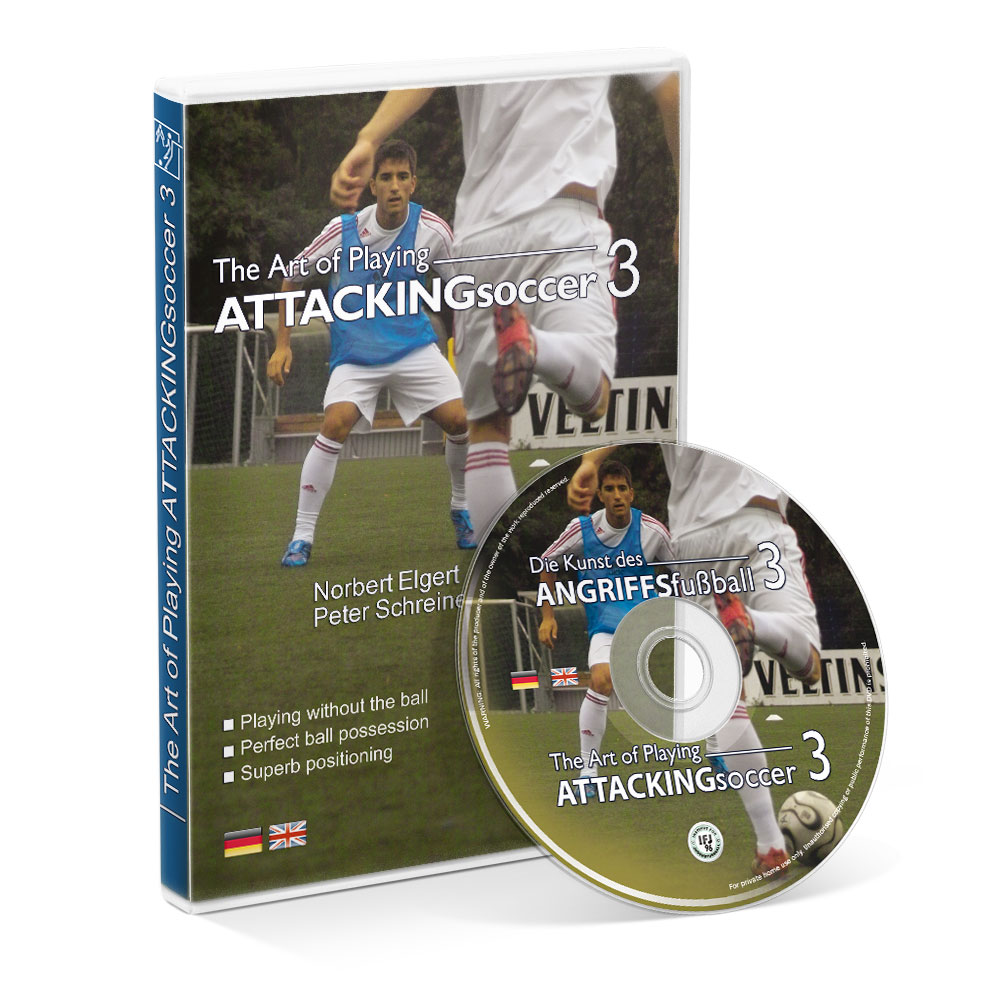 Here is the DVD that shows many of the drills they were using to improve the technique-tactical abilities of the players.
DVD: The Art of Playing Attacking Soccer – Part 3 with U19 FC Schalke 04
Playing without the ball – Prefect ball possession – Superb positioning
Presentation Group: U19 Schalke 04
Duration: 89 min.
Presenter: Norbert Elgert (FC Schalke 04)
Director: Peter Schreiner (Institute of Youth Soccer)
Positional Play 
In this 3rd part of The Art of Playing Attacking Soccer, it is all about the importance of good positional play as the basis for a successful build-up attack that always is indicated when a quick counter-attack is not possible. It is characterized by a safe build-up, either over the wings or through the middle.
Ball possession even under pressure
The attacking team plays the ball into the attacking zone from its defensive zone through midfield and does so with well-executed pass sequences. The most important quality for this to be successful is the ability of the whole team to keep ball possession even under intensive pressure by the opponent. Ball possession is no guarantee for a win, but it allows to dictate tempo and rhythm and above all, to force the opponent to do a lot of running.
Positional Games
Top teams have an almost prefect ability to retain the ball no matter what the circumstances. To acquire this ability, small and large positional games should be included in practices. In this DVD you can see how Norbert Elgert has his team go through preliminary passing exercises and positional games in order to put pressure on a well-organized defense. It is very important to apply exercises and game variation properly and to communicate clearly what is to be learned.
That is why there is a crucial emphasis in this DVD as to how the coach interacts with his players:
How do you correct your players?
What do you emphasize?
How do you motivate your players?
What is your body language?