Soccer Coaches of the Year in Netherland

Nominated Soccer Coaches: Ronald Koemann, Art Langeler, Fred Rutten, JanWouters und Frank de Boer
On May 10th in 2013 there was the 11th annual  congress of the KNVB (Netherland soccer association) und der VVON (Netherland soccer coaches association. More than 1100 coaches came to Zwolle tob e part oft he congress.
Coach of the year:
Luis van Gaal und Frank de Boer deliverd the price to Frank de Boer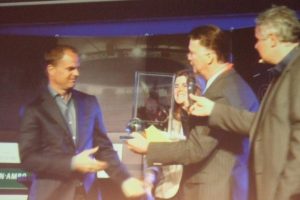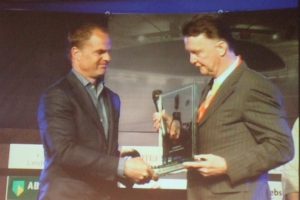 Invitation of the VVON (Netherlands Soccer Coaches association)
Peter Schreiner was invited to come to the congress VVON at Zwolle. Here we see him with the coach of the year – Frank de Boer.