To join the ranks of players like Cristiano Ronaldo, Arjen Robben and Neymar, a winger needs to have a whole arsenal of skills! In this article we will take a look at the key components, that are needed to become a world-class winger in soccer.
Technical demands – Control and Versatility
Receiving and controlling the ball: To gain the advantage in a 1 vs 1 situation, attackers have to challenge their opponents as quickly as possible after the pass. They must never allow defenders to create a situation in which the attacker is outnumbered.
Dribbling and faking: These are essential for dealing with 1 vs 1 situations successfully. Attackers must exploit any head start they have on defenders by instantly playing an effective follow-up play. Alternatives are high-speed dribbling to the goal or a cross to a teammate in position to shoot.
Versatile combination play and passing technique: To be able to handle combination play situations involving two or more players, wingers need not only perfect receiving technique and ball control, but also a solid passing game. Passing with the inside of the foot offers the most accuracy but is easier for opponents to anticipate. Passing with the instep or outside of the foot is less accurate but fits more naturally into the flow of play and is therefore harder for opponents to defend against.
Crossing technique: Few players have truly mastered the technique of the good serve. Most of them lack either a feel for the situation or the technical ability. Crossing solidly and accurately is one of the most difficult challenges in attacking soccer.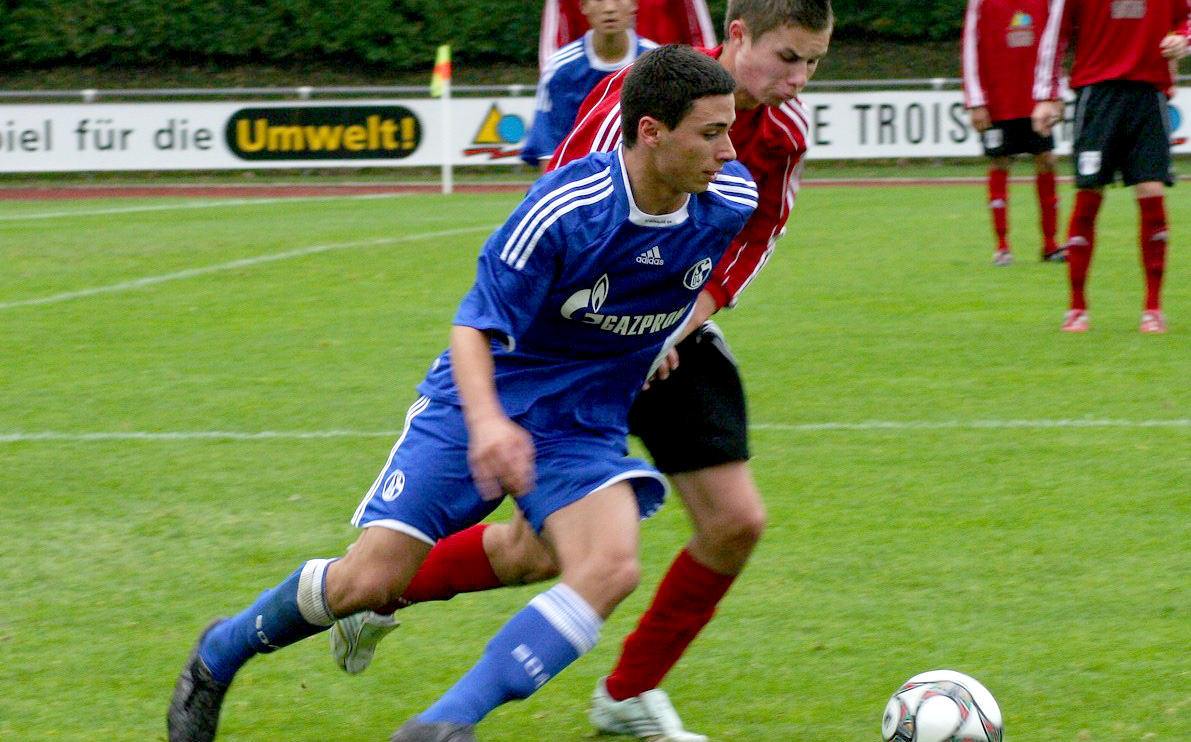 Mental demands – Mentality and Creativity
Perceptual ability: Wing players must be able to instantly comprehend the complex game situations taking place around them while simultaneously monitoring what's going on in front of the goal.
Mental speed (decision, reaction and game action speed): In many cases a winger has just fractions of a second to assess a complex situation, make the right decision and instantly put it into action.
Versatility and creativity: Creativity and technical/tactical perfection combined with versatility are what make wingers so exceptionally valuable. So it's important for them to vary their actions and keep their opponents guessing. On one hand, they must be able to conclude an outside dribbling run with a solid cross or final pass. But at the same time, they must also be able to go for the goal on their own and score with a shot of their own. This makes it harder for defenders to anticipate wing players.
Physical demands – Endurance and Speed
Technical skill alone is not very useful to attackers. Without good condition, they don't have a chance of succeeding.
Basic endurance: Good basic endurance is necessary to be able to stay focused in the decisive situations toward the end of the game.
High takeoff speed: Exceptional takeoff speed, reaction speed and game action speed enable wingers to get away from their opponents and finish with a well-aimed cross or shot.
In the upcoming weeks we will publish more articles about the wing back and how to develop your players! If you want to learn more about wing play, we recommend the eBook "Creative and Successful Wing Play by pro coach Sven Hübscher"!