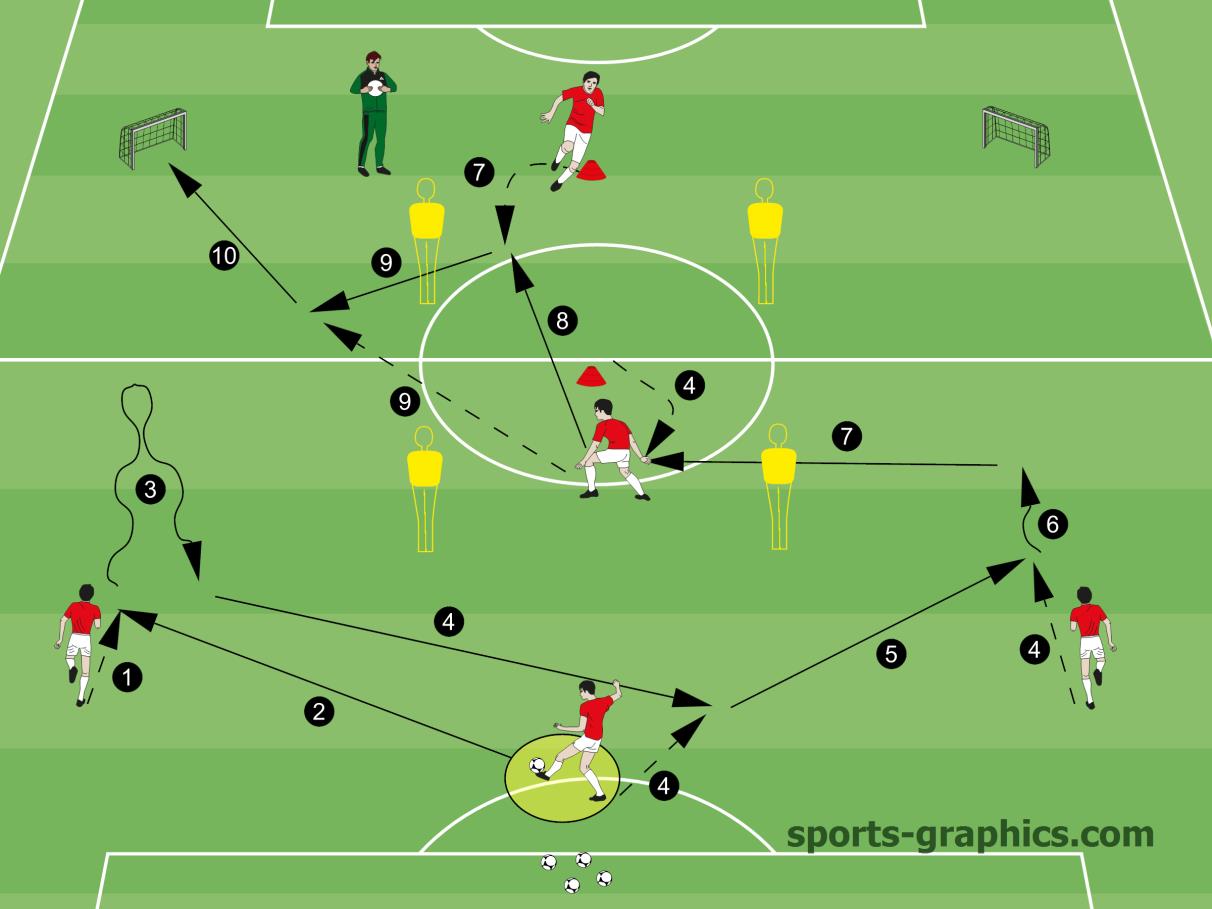 Organization
The central player in the Back Three opens the game by pass-ing to his player in the pocket area to his left. This player starts an aggressive dribbling forward, stops and plays the ball back to the center.
Now the ball is played to the player in the pocket to the right and then moved further up. The ball is played one-touch so the central player can finish on one of the small goals. All players stay in their positions.
Coaching Points
Attention needs to be paid to the correct timing in coming to the ball and getting open as well as to the technically correct execution of the pass. Dribbling has to be done with conviction and resolution.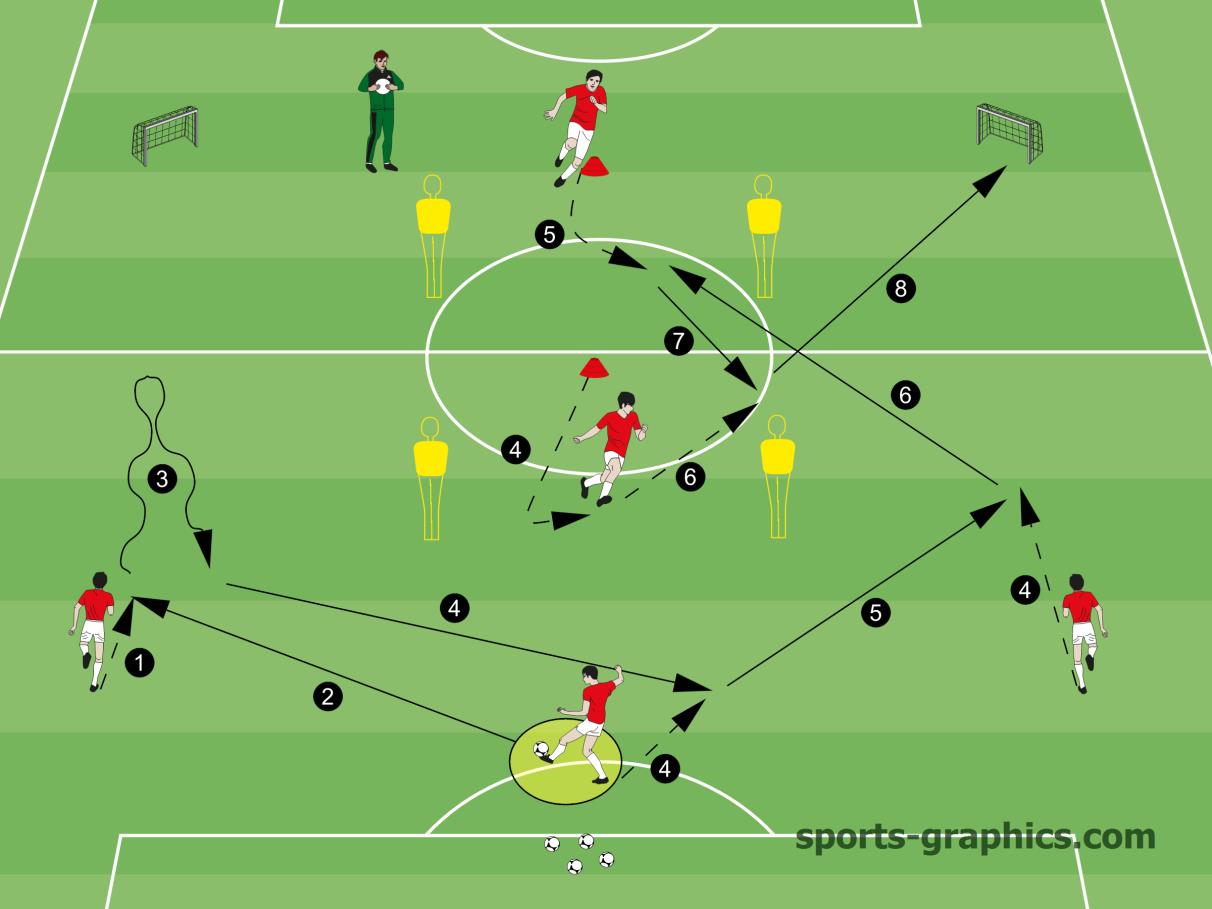 A one-touch pass puts the ball into the run of the team-mate in order to main-tain a high tempo, when a through ball is played, both players stay mobile and play their pass. Their movement is tuned in such a way that they manage the ball at a high tempo and are able to play the last pass to goal with speed.
Variation: Different pass combinations (see diagram above).
---
These drills are taken from the eBook – "Attacking out of a Back Three "
The second part of the series "German Top Level Tactics" is all about the Back Three. The coach and expert on tactics Steven Turek presents at the beginning theoretical principles and deals especially with the following questions:
Which impact has the build up of a back three on the rest of the formation?
What is the correct build up of a back three?
What advantages and disadvantages come along with a back three?