It was Monday the 29th 2019, when Cawila and BFP, organized an informative evening for soccer coaches. Invited as a speakers were Peter Schreiner and Rouven Brandt.
Over 150 coaches came to the Cawila Arena in Niederlangen/Germany and attented the well organized programme consisting of:
Peter Schreiner – Topic "Creating finishing chances"
Presentation of new BFP products by Rouven Brandt (Scout for SV Werder Bremen)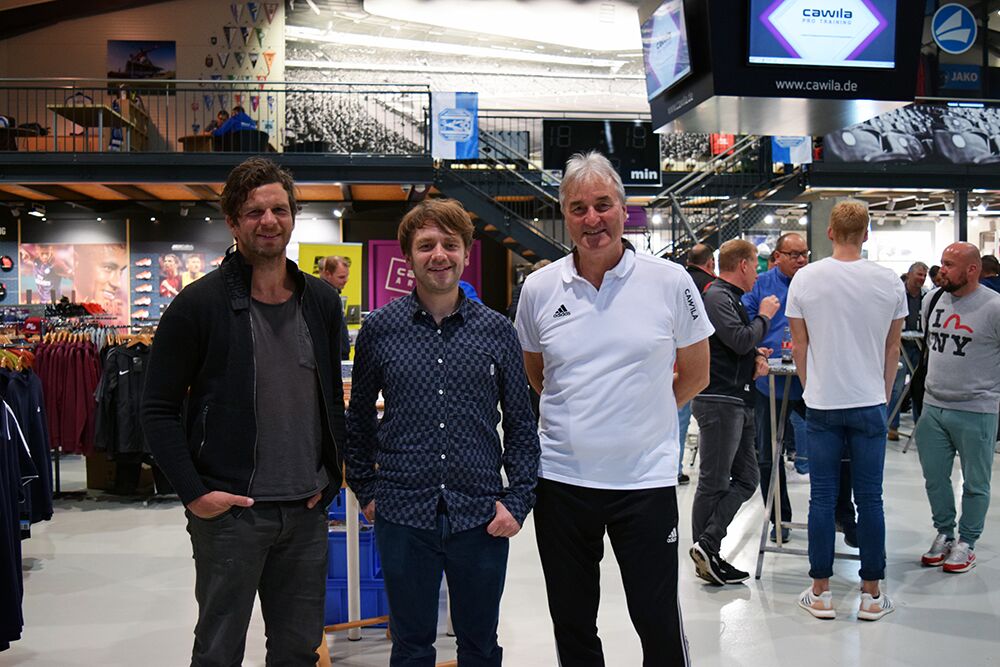 Creating finishing chances!
Peter Schreiner gave a one hour seminar about how to create goal scoaring opportunities, using the overlap pass.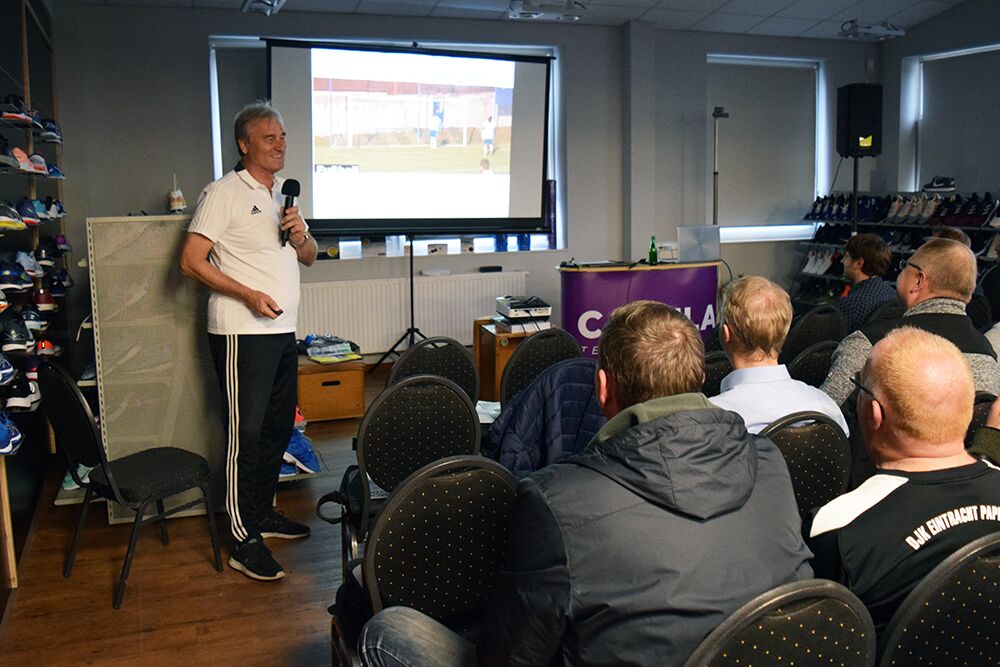 During the first part of his seminar, Peter Schreiner explained important principles for playing successful and effective attacking soccer. Using video footage from various professional competitions.
The second part consisted of presenting forms of training that enable the coaches to train these principles with their players.