On June 10th and 11th, 2022, the training for football coaches took place in Bregenz under the direction of sports director Andreas Kopf.
Peter Schreiner gave a lecture on the subject of goal-shooting training and in the subsequent practice showed forms of play in which a U15 team should score goals under time and opponent pressure. The detailed coaching from Peter Schreiner was very important so that the players could really develop their goalscoring qualities.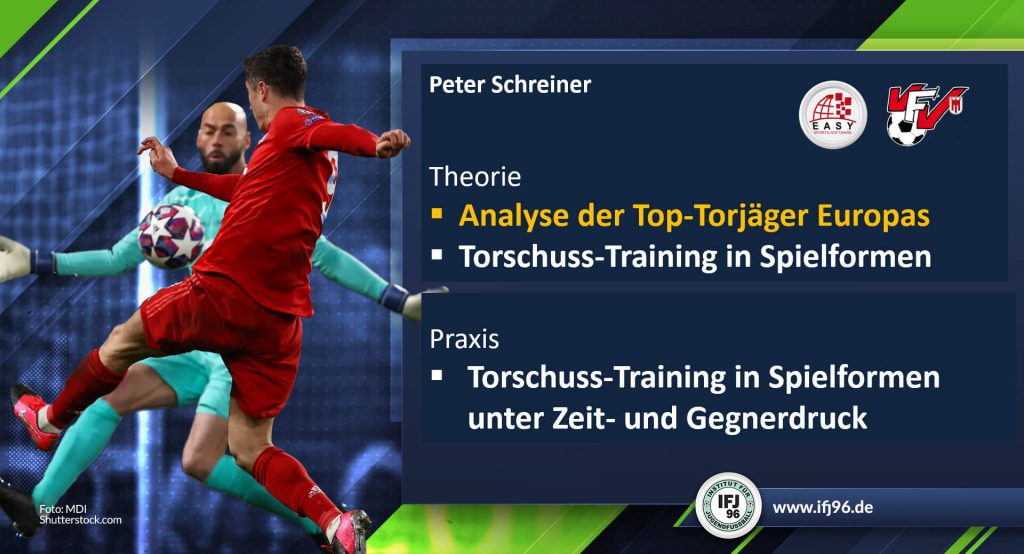 Andreas Kopf – here in the seminar room with the 3 speakers: Peter Schreiner, Matthias Nowak and Daniel Schmid – organized the training perfectly.

In theory, Peter Schreiner presented his results of an analysis of the top scorers in Europe and his 8 goal shot categories.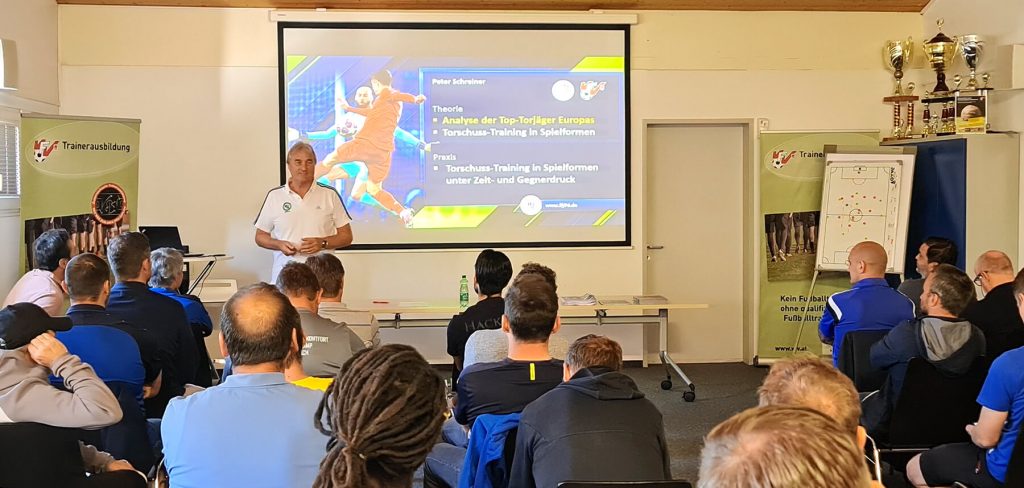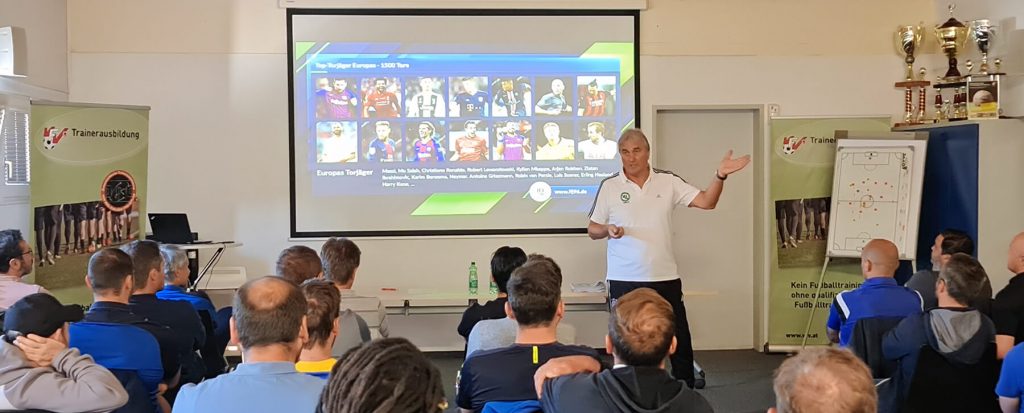 This was followed by numerous interesting forms of training for shooting at goals in game forms, some of which Peter Schreiner presented and coached in practical demonstrations.
The demonstration group here with Peter Schreiner, Andreas Kopf and Daniel Schmid.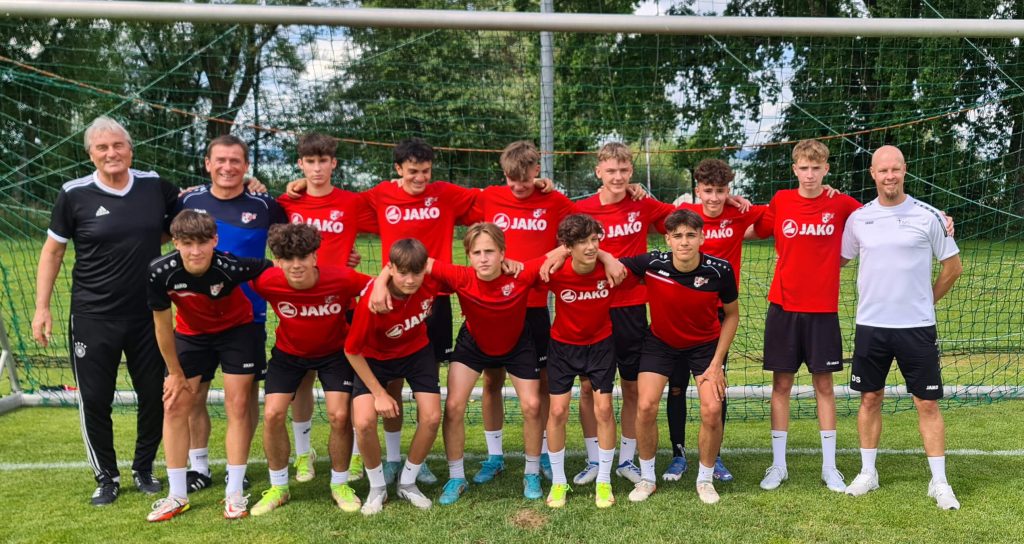 In practice, preparatory goal-shooting exercises under time pressure and then the selected game forms were on the program.
The training was so well received by the coaches that a continuation with the second part on shooting at goal is planned for August 26th and 27th in Bregenz.